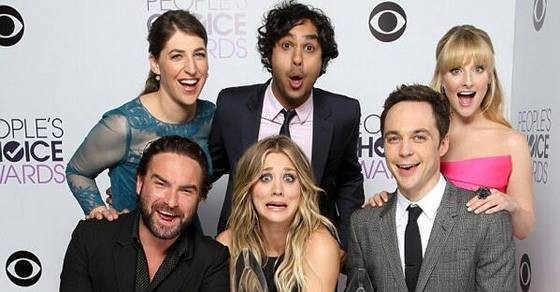 The first table read for season eight of "The Big Bang Theory" is scheduled for next week but there is just one problem - none of the original cast has reached an agreement with CBS, following the deadlock in negotiations over a pay raise.
If the crew and the production house does not reach an understanding soon, the delay could affect the production of the show.
"The Big Bang Theory" stars Jim Parsons, Johnny Galecki, Kaley Cuoco, Simon Helberg and Kunal Nayyar, who have all reportedly asked for a huge increment in their pay.
Neither CBS nor the cast are ready to budge from their stance.
The Warner Bros. TV show's first table read for season 8 is scheduled for 30 July but reports confirm that the cast members have not renewed their contracts.
A Deadline report claims 'the communication between the two sides over the past seven days did not result in significant progress to help bridge the gap'. The report also indicated that the cast, which made it clear that they won't continue with the show unless they are paid well, had only a '50-50' chance of a pay rise.
The contracts of Parsons, Galecki, Cuoco, Helberg and Nayyar had expired after season 7, and they have refused to sign a new one, until they are given a hefty hike.
Reports confirm that till now, only Melissa Rauch and Mayim Bialik have renewed their contracts for "The Big Bang Theory" season 8, which is expected to premier on 22 September.
It is speculated that the cast is negotiating for a million dollar-per-episode deal, which was offered to the cast of the popular show "Friends" for the last two seasons.