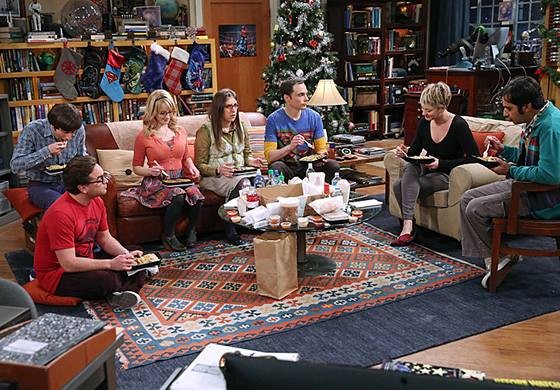 The next season of "The Big Bang Theory," which is rumoured to be the last, will wind up a lot of cliffhangers from the Season 9 finale. One of them is the storyline involving Howard Wolowitz and the email from the Air Force.
The Season 9 finale saw Wolowitz getting flustered after he gets an email from the United States' Air Force regarding his invention, and what happens next will be dealt with Season 10 episode 1. Should Wolowitz be worried?
"Based on what we've learned and what we've been researching, it could be fine, but I think there is a small percentage chance that they should actually be concerned. That storyline is certainly not finished," executive producer Steve Molaro told Entertainment Weekly. "They have no choice but to see what the Air Force wants and then go from there."
As for his personal life, it doesn't seem like Wolowitz and his wife Bernadette will be welcoming a baby soon, at least not in the first half of the season. The brains behind the show are in no mood to accelerate the storyline, as they want to continue with Bernadette's pregnancy as it were a regular one. They are taking it slow and when the show returns Bernadette will just be a few months into her pregnancy.
As for what else will be addressed in the Season 10 premiere, viewers will find out if Sheldon's mom and Leonard's dad did hook up when the show returns this fall. If they did, and their relationship becomes serious then Leonard and Sheldon will become brothers, something that a good number of "The Big Bang Theory" fans are rooting for.
But Molaro isn't saying if Leonard's father and Sheldon's mom do get together.
I don't know what happened," he revealed to Entertainment Weekly. "I know they were getting along quite well, and left to go to the same hotel for a nightcap, and turned off their phones. The details of exactly what happened, if we even ever find out all the details, will be left for the season premiere of season 10."