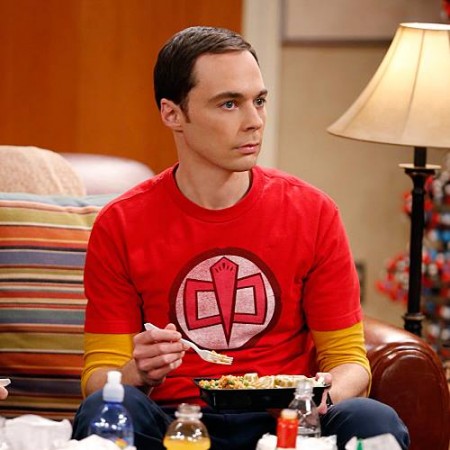 Season 10 episode 3 of CBS' The Big Bang Theory will see Howard, Leonard and Sheldon putting in extra hours to complete the project promised to Colonel Williams. But Sheldon finds it difficult to give up his sleep, which will force him to load up on caffeine in the episode titled The Dependence Transcendence.
Warning: This post contains spoilers from Monday's episode of The Big Bang Theory
Elsewhere in the episode, viewers will find Amy and Penny going to a party for scientists, but when they reach there the girls realise they are the only ones left as they arrived an hour late. The party is hosted by Amy's colleague Bert, and Penny discovers that Amy is actually one of the popular girls at the work place. However, her own husband, Leonard, is just known for convincing a hot girl to marry him.
Another storyline that will be touched upon is that of Bernadette's pregnancy. Because Howard is busy with the project for the military, Raj will decide to keep Bernadette occupied and he tries to convince her to allow him to be in the labour room when she gives birth. Although Bernadette gets mad at Raj for his interfering ways, she later forgives him when Raj asks his father to talk to Bernadette and help her with her pregnancy mood swings.
The synopsis for The Dependence Transcendence reads: "Sheldon has problems working late hours on their Air Force prototype, Amy and Penny go to a party at work and Raj spends the day with a pregnant Bernadette."
The Big Bang Theory airs Mondays on CBS.