The Big Bang Theory is the nerdiest TV sitcom and its nerd quotient is going to go through the roof as an episode starring Bill Gates is going to be aired next month.
The founder of Microsoft and billionaire–philanthropist is all set to play a cameo as himself in an upcoming episode of CBS' comedy series in March.
EW has also learned about the plot, where Penny (Kaley Cuoco) hosts Gates at work and her geeky friends would be seen bending over backward just to get near their geeky superhero – Bill Gates.
It remains to be seen how Gates' appearance on the CBS comedy sitcom will be shown. Is The Big Bang Theory referencing Gates' work at Microsoft or life past it as a billionaire philanthropist? We have to wait until the episode is aired to know that.
It's also unclear if Gates will be seen in the upcoming episode of The Big Bang Theory, which returns to CBS on Thursday, March 1, at 8 pm EST.
For Gates, this won't be the first cameo in a TV sitcom. He had made a guest appearance in Frasier back in 2001. Gates' acting skills need not be doubted as he is seen to be quite comfortable with the cameras (don't you remember Gates dressing up as Austin Powers in a brief appearance he made in one of his internal videos with Steve Ballmer or the imitation of Morpheus from The Matrix).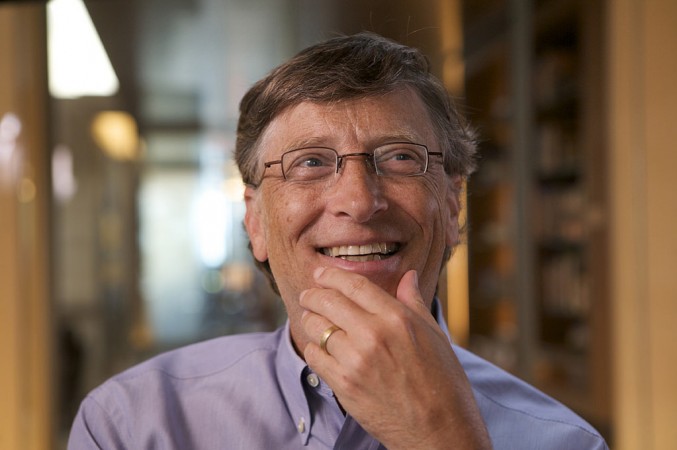 For the fans of The Big Bang Theory, this won't be the first time they'll be witnessing a geeky hero cameo. Over the years, the show has hosted various famous figures from tech and science fields including astronaut Buzz Aldrin, scientists Stephen Hawking and Neil deGrasse Tyson, Telsa founder Elon Musk and Apple's co-founder Steve Wozniak. The show also welcomed other known figures like LeVar Burton from Star Trek and Carrie Fisher from Star Wars series.
The successful comedy show on CBS has been running strong for 11 seasons and it might be renewed for another season later this year. TBBT creators are yet to confirm the season 12, which could be the last of the series.