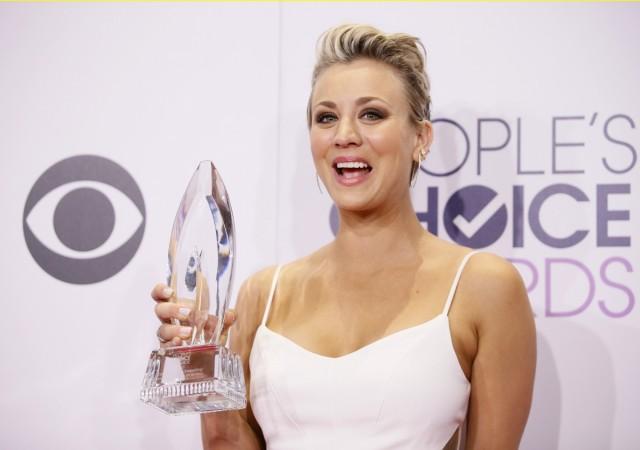 "The Big Bang Theory" actress Kaley Cuoco's love for babies is well-known, as the actress does not waste an opportunity to gush about babies on her social media platforms.
Recently, she posted online pictures of baby Simon, her makeup artist's son, saying "he is heaven."
"Whenever I see baby Simon, I turn into the lady with 1000 insane faces. Can't help it. He is heaven!!" the 29-year-old captioned the montage of photographs
In recent times, there have been speculations that Cuoco and husband Ryan Sweeting were at odds regarding their decision to start a family. While Cuoco wanted to become a mother as soon as possible, Sweeting wasn't ready to become a dad, a Life & Style report noted.
The report also noted that their differing opinion regarding starting a family could possibly cause the two to part ways.
"They have been constantly fighting and at each other's throats. Kaley really wants a baby right now, but Ryan isn't ready to be a dad," an insider told the magazine. "He's been pushing it off for a while now. And he recently told Kaley that he's not sure he wants to have kids any time soon! It's been a rough couple of months. She wants kids soon, so this could be a deal breaker for Kaley. If Ryan doesn't change his mind, they'll probably get divorced."
However, Cuoco recently refuted the Life&Style report saying they haven't put babies on the backburner.
Gushing about the prospect of having children, Cuoco said she and her husband were practicing a lot, and there are chances she might get pregnant in the near future.
"I love babies! If you're holding a baby right now, I will take it from you and hold it. Like, I have this need to take it. I don't have my own yet—can't wait—but any child, I just grab," Cuoco told E! News. "I don't take it with me home, but it take it and I hold it for a while. I love it. I love it!"
Cuoco's "The Big Bang Theory" airs Thursdays on CBS.