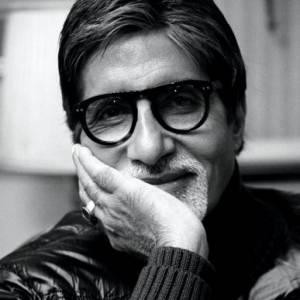 Megastar Amitabh Bachchan, an ardent Twitter user and a fervent blogger, has now added a new string to his social media endeavors.
After ruling the mirco-blogging site for over two years, in terms of a surplus flow of followers and tweets, the 69-year-old actor has now opened an official account on popular social networking site Facebook.
Announcing the great news to his fans, Big B wrote on Twitter, "YIPPEE !! Am on FaceBook !! My ID : http://FaceBook.com/AmitabhBachchan . ANNDDD !! Its close to 8 lakhs in half an hour !! Keep it coming, Baby !"
Sr Bachchan joined the site on Tuesday, with the fully updated past events and photographs included in its timeline history book.
"Facebook needs no introduction and I feel that my official Facebook fan page was long overdue. Facebook is a powerful tool that helps bring people together and allows us to embrace being a part of a larger community," he said while launching the page, the Press Trust of India reported.
"I have been encouraged by the overwhelming reception to my tumblr blog, and this is another avenue to reach out to my fans, not only in India, but globally," Bachchan added.
Big B's fan following on Twitter has surpassed 3.3 million over the past two years and the actor now has 807,088 likes on Facebook within hours of activation.
In a launch video on Facebook, the actor said, "Hello everybody! This is Amitabh Bachchan and I just want all of you to know that now I am on Facebook and this is a welcome device. The way the digital world is going is just unbelievable. And I thought that I would use facebook to connect with all my well- wishers yet again."
"You have been with me at Blog and Twitter and here is another medium that is now going to connect us even further."
"Year after year, month after month, day after day we are coming closer to each other. Lovely to have you here and we shall be seeing each other and you will get to know more about me and my daily activities where I go, what I do though this wonderful medium. Thanks for being with me on Facebook and we will be with you very shortly. Thank you," he said in the video.
Besides Facebook and Twitter, the actor is also involved in regular blogging. His blogs on Tumblr are both intelligent and interesting.
Check out his brand new Facebook account here and also the unseen personal and behind the scene picture albums here.