A neurology professor at the Institute of Medical Sciences of Banaras Hindu University has developed an application that will play devotional songs if the user tries to open pornographic sites.
The app called 'Har Har Mahadev' will also play inspirational speeches by eminent people like Mahatma Gandhi and Nelson Mandela, if the user tries to browse for adult content.
Discourage rape and porn addiction
While some are saying that this app has been designed to curb rapes and molestation incidents, other reports have claimed that this "sanskaaari" app will help "change" those addicted to pornography and violent content.
When I first developed this app I had my patients, my children and my students in mind, but now I think this should be made available to the whole world: Dr.Vijaynath Mishra pic.twitter.com/GtygNz1wfR

— ANI UP (@ANINewsUP) November 16, 2017
"When I decided to develop this app, I had my children and family in mind and my patients who come in with behavioural problems. Devotional songs praising God will play if anyone tries to open a porn site. Addiction to pornography cannot be treated but this is a humble attempt at changing one's behaviour," said Dr Vijay Nath Mishra, who developed the app.
Mishra, who belongs to the family of head priests at Varanasi's Sankat Mochan Temple, said it took him and his team members six months to develop the app.
The neurology professor also added that the app which can be downloaded on both computers as well as cell phones is capable of blocking 3,800 sites with pornographic and violent content.
Why was the app named 'Har Har Mahadev'?
Even as the bigger questions remains as to whether people will voluntarily download the app and register themselves on it, Misra is of the opinion that once downloaded it will help people surf the internet safely.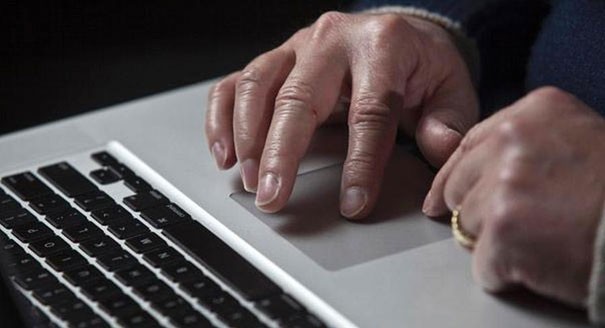 "We have developed the website blocker and internet filtering services, so one can surf safely without any fear of opening adult or objectionable sites," claimed the neurologist while explaining the reason behind the app being named after Lord Shiva.
"We have named it 'Har Har Mahadev' because the name of Shiva will destroy all evil," he added.
App will cater to all religions
Misra also added that though the app currently plays hindu devotional songs, they are working to cater to all religions.
Varanasi : BHU's Institute Of Medical Sciences develops 'Har Har Mahadev' App which blocks porn sites and plays a bhajan if someone tries to open them. App available on both mobile and desktop. pic.twitter.com/qWVckc8XLn

— ANI UP (@ANINewsUP) November 16, 2017
"As of now, the app contains Hindu devotional songs. Within a month, it will contain songs and prayers suited to the Muslim community, so that it could be comfortably used by members of all religions. For example if a Muslim tries to open then 'Allah o Akbar' will be played, similarly chants of other religion will be loaded as well," Mishra said.
He has also claimed that the app, which is still being developed will also attempt to block games such as Blue Whale.