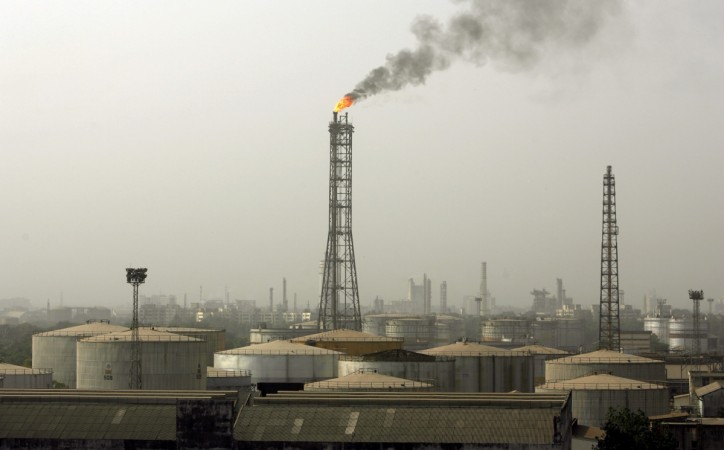 State-owned oil and gas company Bharat Petroleum Corporation Limited (BPCL) is planning to spend about Rs. 10,000 crore in capital expenditure in the next financial year. A significant portion of it would be spent to increase the refining capacity of its Kochi refinery by 63 percent.
The company would spend about Rs 4,000 crore, or 40 percent of the planned capex, to scale up its Kochi refinery's capacity from the existing 9.5 million tonnes per annum (MPTA) to 15.5 MPTA, The Economic Times reported.
The company's current refining capacity is 27 MPTA.
Indian fossil fuel retailer companies have been investing in upgrading capacities to meet the demands of increasing fuel demand in the country.
"We need to invest in infrastructure to meet the growing demands in the market," BP Balasubramanian, director of Finance at BPCL, was quoted as saying by the publication.
In April 2015, India's second biggest state refiner said it had raised $500 million to fund its capital expenditure through fixed-rates unsecured notes, Business Standard reported.
Of the rest of the planned capital expenditure, Rs 1,000 crore would be utilised for upgrading other refineries to produce higher grade fuels that could meet Euro IV and VI emission norms.
The company would spend Rs 1,000 crore on its upstream business managed by Bharat Petro Resources that recently acquired about 10 percent stake in an east Siberian field owned by Rosneft.
BPCL and other oil firms face tough competition from private players in "fuel retailing business" and would need to invest more in order to strengthen their position in the market, ET added.
The company's stock was trading at Rs 872.30 at about 11.05 am, up 0.20 percent from its previous close.
[1 lakh = 100,000 | 1 crore = 10 million | 100 crore = 1 billion]