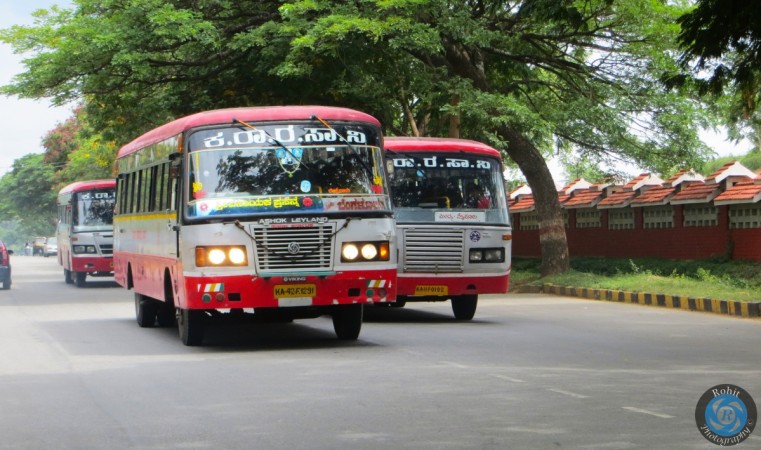 India will witness a nation-wide strike on Wednesday, 2 September, from 9am to 6pm as 10 central trade unions have decided to protest against the labour reforms proposed by the NDA government.
The Bharat Bandh, which will be observed against the central government's proposed amendments, will affect normal life across the country as it will cover all public and private sectors except the Railways.
The unions are protesting government's decision to take factories with up to 40 workers out of the labour laws as it affect job security of most of the workforce. Some unions fear that they will lose influence in the labour market with the enforcement of new labour reforms.
Bharat Bandh Live Updates: Mumbai, Delhi, Bengaluru and Other States Affected
"Pune-based 'Gharelu Kamgar Kruti Samiti', a domestic workers' union, will join the bandh to protest anti-worker policies of the government."
"All services, except railways, will be affected including banks, transport, civil aviation and gas and oil supply. It will be a peaceful strike," The Times of India quoted AITUC general secretary Gurudas Dasgupta as saying.
The all-India hartal was announced in July after talks between Union Labour Minister Bandaru Dattatreya and 11 trade union leaders hit an impasse. Although the government agreed to some of the demands, the trade unions declined to called off the strike, saying that the Centre had nothing concrete to offer.
"In Bengaluru, Karnataka State Road Transport Corporation (KSRTC) and Bangalore Metropolitan Transport Corporation (BMTC) employess will also join the strike to protest the Road Transport and Safety Bill, 2015."
However, trade union Bharatiya Mazdoor Sangh (BMS), which is backed by the Bharatiya Janata Party, has withdrawn from observing the all-India strike.
BMS General Secretary Virjesh Upadhyay said the hartal will not affect power, oil and gas supplies.
"A large number of public sector undertakings who are members of central trade unions are not going on strike tomorrow. Thus, the services like power, oil and gas supply will not be affected," Business Standard quoted Upadhyay as saying
Meanwhile. the Left-backed AITUC, CITU and the Congress-backed INTUC have urged BMS to ignore political affiliations and rejoin the all-India bandh.
"The impact of BMS pullout will be minimal on the strike on September 2. The decision of BMS is political," added AITUC's Dasgupta.
Trade Union's nation-wide strike: protest in Bengaluru. pic.twitter.com/afCNj8Aigp

— ANI (@ANI_news) September 2, 2015