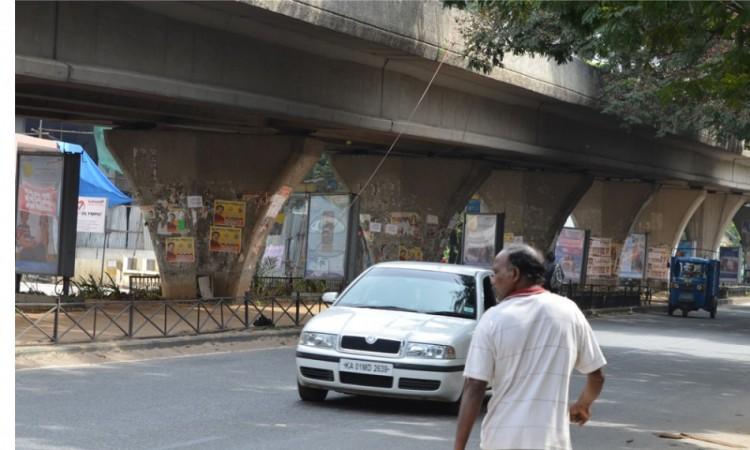 The Bharat Bandh called by the BJP-led National Democratic Alliance (NDA), the Shiv Sena, the Republican Party of India (RPI) and other political parties has halted the normal life across the country on Thursday.
Schools and colleges, shopping stores and business establishments remained closed to avoid any untoward incidents. Movement of trains and vehicles has been hit hard, causing trouble to the common man.
NDA and various other political parties have called for a nation-wide bandh on Thursday to protest the recent announcement of the Congress-led United Progressive Alliance (UPA) government to hike petrol price by Rs.7.50 per litre.
VIOLENCE REPORTED; PUBLIC TRANSPORT MOST HIT
Three state-run buses were burnt and dozen more damaged on Thursday morning by the protestors in Bangalore, forcing the Bangalore Metropolitan Transport Corporation (BMTC) to stop bus service in the city.
13 buses were reportedly burnt and several others damaged in Pune on Wednesday night. Protestors in Tamil Nadu set four public transport buses on fire. Rail routes in Patna were disturbed with protestors taking the protest to the railway tracks. A couple of trains were stopped in Allahabad following protest.
Traffic in Delhi was awry with protestors taking to the streets. There were similar scenes in Kolkata, Ahmedabad, Bhubaneswar, Odisha and Mumbai.
SCHOOLS, COLLEGES, BUSINESS ESTABLISHMENT CLOSED
Most schools, colleges, business establishments and Information Technology (IT) firms declared holiday on Thursday owing to the Bharat Bandh.
Many IT firms, BPO companies and other commercial establishments declared holiday a day ahead of the bandh while several others were forced to declare holiday on Thursday after the public transport was hit.
"My company declared holiday for Thursday on Wednesday itself. We will compensate the day by working on Saturday," said an employee working in an IT firm.
"I can't go to my work place because buses are not plying. Even auto-rickshaws are demanding exorbitant fare. So I called my manager and told the problem, after which they declared holiday," a girl working in a shopping mall in Bangalore said while waiting for bus.