The United Nations General Assembly (UNGA) and the Security Council (UNSC) will undergo its final phase of voting on November 20, Monday, to appoint a new member to the panel of judges in the Hague-situated International Court of Justice (ICJ).
India's Dalveer Bhandari, 70, and Britain's Christopher Greenwood, 62, are the two potential candidates as of now, and are locked in a neck-to-neck competition for the prestigious role in UN body. The UNGA and UNSC members have already elected judges to four of the five seats up for re-election this year.
Analysts in India are hopeful of Bhandari's victory at this crucial stage in the United Nations. India has been in the run to be a permanent member of UNSC for a long time, and the election of Bhandari as a judge in the ICJ will act as a catalyst for it.
Former foreign secretary Kanwal Sibal was quoted by PTI as saying: "A win for Bhandari will also be a measure of the backing that India enjoys in the UN General Assembly."
Reports after the 11 rounds of voting by the members in UN state that Bhandari has already gained support from two-thirds of the 193 UN members. Greenwood, meanwhile, has already served a nine-year term in the ICJ and is trailing Bhandari by more than 50 votes in the UNGA.
"The election is no longer about the judge or the country he/she hails from, but about the UN General Assembly standing up against a member of a privileged club who has lost comprehensively among the members at large but still leads 9-6 in the Security Council," said Congress MP Shashi Tharoor, himself a former UN undersecretary general.

Bhandari's anointment in ICJ also holds significance because India approached the ICJ earlier this year seeking consular access to former naval officer Kulbhushan Jadhav, who has been in Pakistani custody over allegations of being an "Indian spy".
A Pakistan military court has already sentenced Jadhav to death. The ICJ verdict in this case is expected next month.
Bhandari, who was the acting judge of the apex court in India for more than 20 years, first became a part of UN when he was elected in April 2012 during simultaneous balloting in both the General Assembly and the Security Council to a seat at the World Court in the Netherlands.
He had secured 122 votes in the 193 member UN General Assembly against 58 of the Philippines and a majority in the Security Council of 15 members.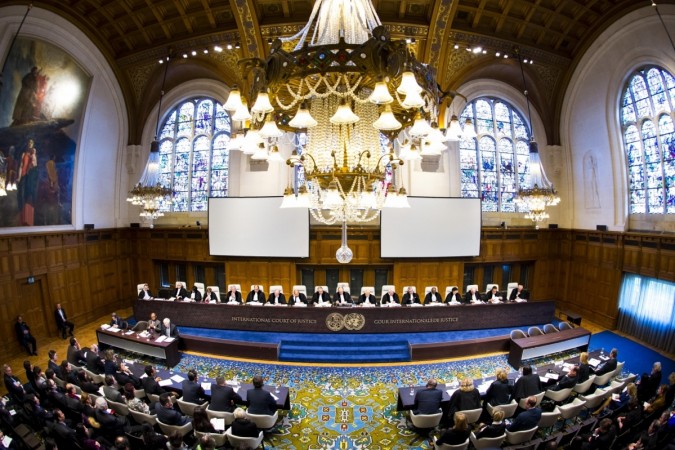 The ICJ comprises of 15 judges elected to nine-year terms by the United Nations General Assembly and the Security Council. A candidate contesting for the judge's role in ICJ must receive an absolute majority of the votes in both bodies of UN.