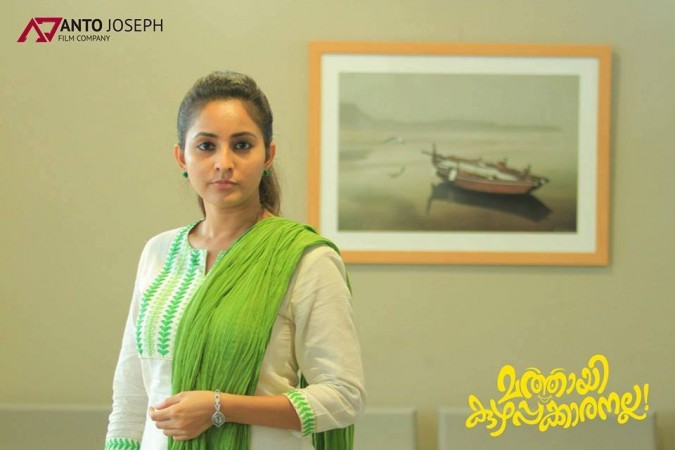 Malayalam actress Bhama is on a roll. The actress, who has bagged some creamy roles in the recent times, has two Malayalam releases this weekend. Her two films, "Mathai Kuzhappakaranalla" and "100 Degree Celsius" will hit the theatres on 10 October.
In "Mathai Kuzhappakaranalla", Bhama will be seen as title character Mathai's (Jayasurya) fiancée. The Akku Akbar directorial is touted to be a family entertainer.
In the Jayasurya starrer, the "Nivedyam" actress is a smart, bold woman, who works as a leading lawyer's assistant.
The story of "Mathai Kuzhappakkaranalla" revolves around Mathai, who is always ready to lend his hands to help others. He interferes in the life of others necessarily and unnecessarily with a good intention, but always gets into trouble.
The film also has Mukesh, Lakshmi Gopalaswami, Sreejith Ravi, Aju Varghese, Thezni Khan, Jayaraj Warrier and Sasi Kallinga in pivotal roles. It is produced by Anto Joseph under the banner of Anto Joseph Film Company and is distributed by Ann Mega Media.
Meanwhile, in "100 Degree Celsius", Bhama will be seen as a bank employee named Nancy. It is said to be a women centric thriller, which also has Shwetha Menon, Meghana Raj, Ananya and Haritha Parokod in significant roles.
The title "100 Degree Celsius", reportedly refers the mood of the film, which is set with lots of suspense. The story is reportedly inspired by a real life incident and revolves around five women - Nila as a techie (Shwetha Menon), Nancy as a bank employee (Bhama), Revathy as a news channel reporter (Meghana Raj), Ganga as a student (Ananya) and Lovely as a home-maker (Haritha).
The five ladies live in an apartment and each of them has their own personal emotional baggages and issues. Unexpectedly, their life takes a turn when they get involved in an incident, which happens in their apartment.
The cinematography of the film is done by Pradeep Nair and editing is done by Lijo Paul. The music is composed by Anand Madhusoodanan.
The film is written and directed by Rakesh Gopan and is produced by Royson Vellara under the banner of RR Entertainments.