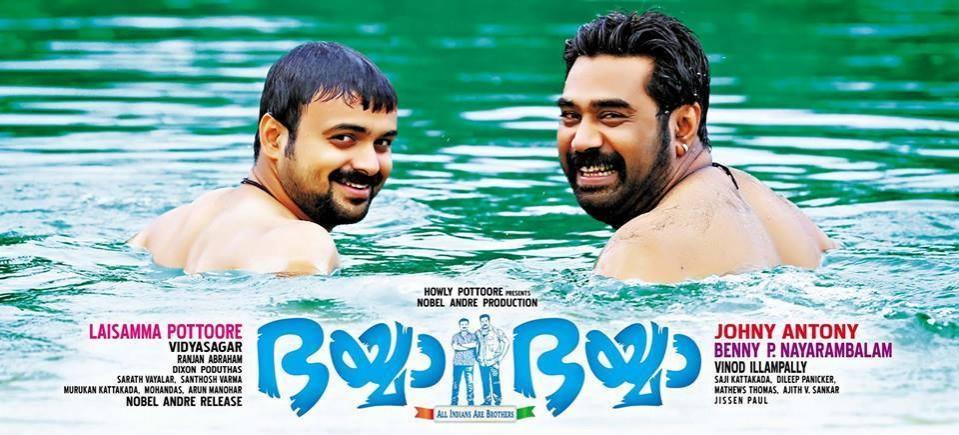 The first song of "Bhaiyya Bhaiyya", which begins with the lines "Veyil Poyaal" is released.
The song is composed by Vidyasagar and the lyrics are written by Santhosh Varma.
The song features Kunchacko Boban, Biju Menon, Nisha Aggarwal, Suraj Venjaramood, Jacob Gregory and Jayashankar.
The song gives us an indication of Biju's lost love and his friends are seen consoling him.
The song is a rendition about a woman whom Biju was in love and how she cheated and left him.
Throughout the song, his friends are trying to cheer him up, but Biju, who is completely lost in his emotions, sings about the bruises his lady love left in him.
The visuals of the song are shot in a truck, street food shops and liquor centres they come come across during their journey. Towards the end of the song, street dwellers are also seen trying to motivate Biju.
The film's team had earlier released its trailer, giving a notion that the film is going to be another laughter riot from Kunchacko and Biju combination. The duo had earlier appeared together in hit films like "Seniors", "Romans", "Ordinary" and "3 Dots."
The film also has Thezni Khan, Innocent, Suraj Venjaramood and Salim Kumar to tickle your funny bone. Nisha Aggarwal, Vinutha Lal, Vijay Raghavan and Shammi Thilakan also play pivotal roles in this comedy entertainer.
"Bhaiyya Bhaiyya" tells the story of love and brotherhood between Babu and Babu Ram played by Kunchacko and Biju respectively.
"Bhaiyya Bhaiyya", directed by Johny Antony is slated for Onam release on 5 September.
The film is produced by Laisamma Pattore under the banner of "Howly Pottore".