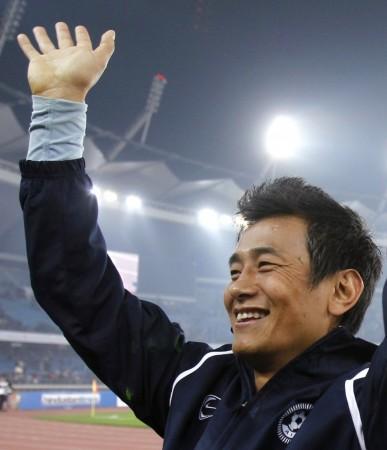 India, ranked 141 in FIFA rankings, have failed to make their mark in world football and their recent defeat to the tiny pacific island nation Guam in the World Cup qualifiers have only emphasised just how far behind they are.
There have been Indian players in the past such as IM Vijayan and Bhaichung Bhutia, who served India for long years, but failed to place their country on the world map. The current team also has a special player in Sunil Chhetri, who became the first Indian to score 50 international goals.
Despite their talent, it is the infrastructure, which has let them down. Bhaichung Bhutia even goes to question as to whether Lionel Messi, if born in India, would be the same player he is today with the current Indian infrastructure.
"Our problem is that we always look at the upper part but never focus on the lower parts. This is why we have not managed to discover another talent like IM Vijayan. Had Messi been born here, would he have been the same player with this infrastructure around him?," Goal quoted Bhutia as saying.
There is no dearth of talent in Indian football, but the processes of searching for these players leaves a lot to be desired.
The Indian leagues, particularly those in the states, need to be encouraged to promote Indian football. It is in these leagues, where young talent can be spotted and nurtured in the right direction.
"It's easy to point fingers at AIFF or national coach. There are plans, but who's going to implement them? The state leagues should be the platform for new talent to emerge. Hopefully, the IFA (Indian Football Association) and other associations will try to do something in this regard," added BHutia.
The former India captain also blamed the lack of grassroot programmes for India's results in world football, while he believes coach Stephen Constantine should be given some time to inculcate his style into the national team.
"It's a new coach with a new team and Stephen Constantine should be given time to settle down," Bhutia said. "My personal view is that instead of overhauling the national team, we should have a combination of youth and experience. But we must put the blame at the right place -- our lack of grassroot programmes."