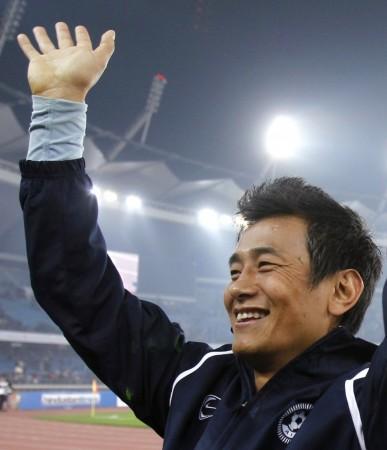 Former Indian captain Bhaichung Bhutia has been inducted into the Asian Football Confederation's (AFC) Hall of Fame.
The AFC Hall of Fame awards are being instituted for the first time, and Bhutia is the only Indian representative in the list of inductees in the opening year.
A letter from Dato Alex Soosay, General Secretary of AFC to the All India Football Federation (AIFF) confirmed the honour.
"The AFC is celebrating its 60th Anniversary in Philippines on November 30 this year where a joint event will take place to celebrate the Anniversary as well as reward Asia's finest at the AFC Annual Awards," stated the letter, adding: "It is my pleasure to announce that India's legendary Player Mr. Bhaichung Bhutia has been selected to be honoured as an inductee to the AFC"s Hall of Fame."
Bhutia, often referred to as the torchbearer of Indian football, has made 107 international appearances for the country, between 1995 and 2011, scoring 42 goals.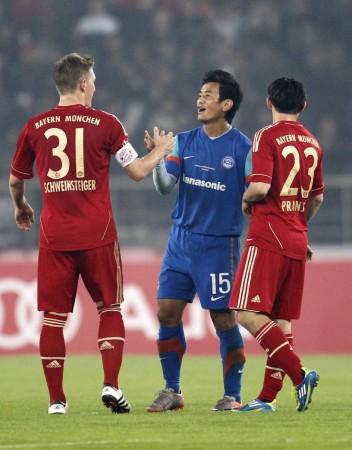 The 37-year-old's international honours include winning the Nehru Cup, the AFC Challenge Cup and the SAFF Championship three times. The striker, who had spells with English side Bury and Malaysian outfit Perak FA, is also India's most capped international player.
"It's a great honour for me. I need to thank AFC for finding me competent enough. I also need to thank All India Football Federation for their continous support," Bhutia stated.
"Obviously it won't have ever been possible without the support of all my teammates whom I have played along with and also the Coaches for their guidance and Clubs I have represented. A special thanks for all my fans for standing beside me. This Award more for you than mine," he added.
Nine other players from Asia were also honoured in the inaugural AFC Hall of Fame list.