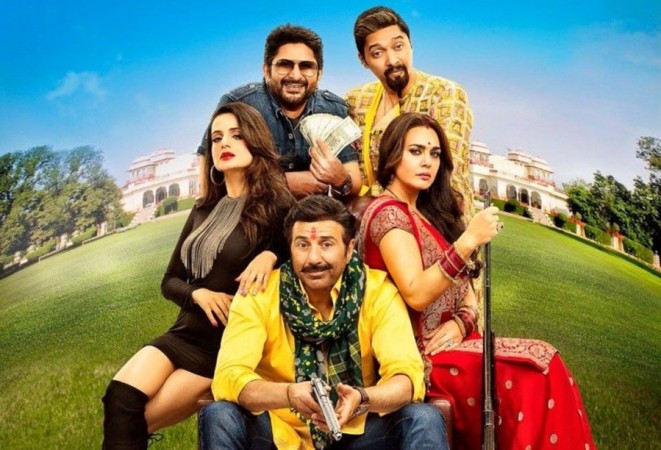 Sunny Deol's Bhaiaji Superhit (Bhaiyyaji Superhit) has shown a minimum growth in its collections on the third day after a dull start at the domestic market. However, the movie is still moving at a slow pace at the box office.
Poor promotion has undoubtedly eclipsed the film's collections as it failed to create enough buzz around it. As a result, the movie minted merely Rs 1.20 crore (approximately) on the opening day while on Saturday it collected Rs 1.50 crore (approximately) at the box office.
On day 3 (Sunday), Sunny Deol's movie business failed to do wonders and collected merely Rs 1.75 crore according to early estimates. The total box office collection of Bhaiaji Superhit now stands at Rs 4.45 crore (approximately).
Bhaiaji Superhit had received mixed reviews from critics and audience alike. While some felt that the storyline was not good enough, some found a little entertaining.
Sunny Deol's movie has to keep the numbers going at the box office on weekdays as it will prove to be a crucial week that will become a deciding factor for the trades to declare whether the film is hit or flop.
Made with an estimated budget of Rs 40 crore (approximately), Bhaiaji Superhit was released in almost 1,500 screens across the country.