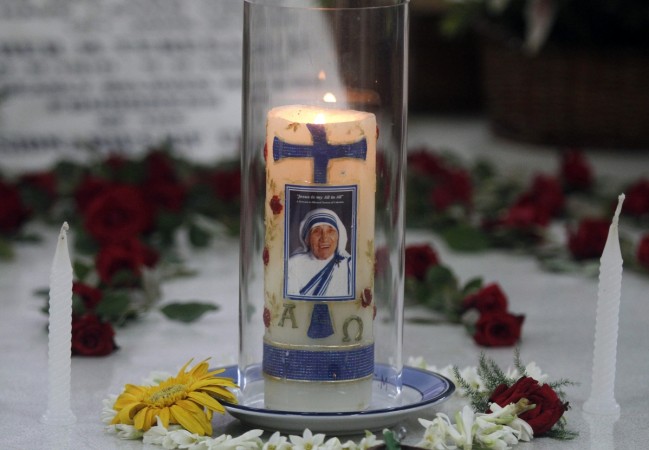 RSS chief Mohan Bhagwat just can't help himself. Despite Prime Minister Narendra Modi's statement a few days back about his government ensuring complete freedom of faith for everyone, Bhagwat has gone on to question the late Mother Teresa's innumerable selfless acts towards the poor and downtrodden.
While attending a function organised by an NGO at a village in Bharatpur, Bhagwat said, "Here, the service isn't like Mother Teresa's. Her service would have been good but it used to have one objective, to see that the person who was being helped felt obliged to become a Christian," reports NDTV.
The timing of his comment could not have been more inopportune even if one argues that his latest attack is not directly related to Modi's earlier message.
Not surprisingly the comment has led to criticism from different corners with Delhi Chief Minister Arvind Kejriwal tweeting in defence of the noble soul and Congress planning to raise the issue in the Parliament.
Bhagwat's comments also highlight the lack of sensitivity that people like him have come to be associated with. The recent attacks on the churches in Delhi is still fresh in everyone's mind and his remark just goes on to rub salt to the wounds of a certain community.
It's not as if Mother Teresa will be turning in her grave because of Bhagwat's indiscretion, but somebody should remind the RSS chief that actions speak louder than words.
This if any is the time to remind the public of what exactly Bhagwat was speaking against.
Here's a brief list:
On 7 October 1950 Teresa gets Vatican permission to start the diocesan congregation which would later come to be known as Missionaries of Charity. She claimed that the mission was to care for "the hungry, the naked, the homeless, the crippled, the blind, the lepers, all those people who feel unwanted, unloved, uncared for throughout society, people that have become a burden to the society and are shunned by everyone."
In 1952, Mother Teresa opens the first Home for the Dying in space made available by the Indian officials in Calcutta (now Kolkata).
Soon thereafter Mother Teresa opens a home for people suffering from leprosy.
In 1955 she started a children's home called Nirmala Shishu Bhavan for orphans and the homeless youth.
In 1982 during the Lebanon war, Mother Teresa rescued 37 children trapped in a front line hospital.
She was operating 517 missions in more than 100 countries by 1996.