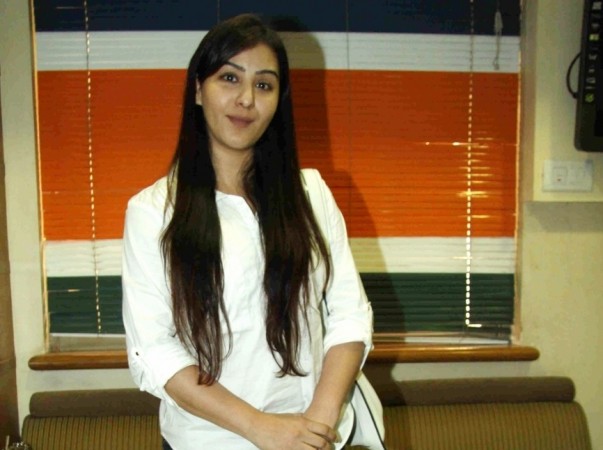 Last year, television actress Shilpa Shinde was all over the news for her fallout with the producer of Bhabi Ji Ghar Par Hai!, Benaifer Kohli.
Bhabi Ji Ghar Par Hai! actress Saumya Tandon aka Anita Bhabhi married? Check out her honeymoon photos
It was reported that Shilpa, who played the role of Angoori Bhabi on the show, had been throwing tantrums on the sets. When the actress didn't return to the sets even after being directed by Cine and TV Artistes' Association (CINTAA) to resume shoot, what followed was a ban on Shilpa that prohibited her from working with any channel or broadcaster.
And now after one year, the controversy has erupted again and has taken an extremely ugly turn with Shilpa filing a sexual harassment case against Binaifer's husband Sanjay Kohli on Friday, March 24.
SpotboyE has a copy of the FIR in which Shilpa stated that Sanjay used to touch her inappropriately and even demand sexual favours from her. What followed next was Sanjay replacing her by claiming that she was unprofessional and threw a lot of tantrums. Shilpa also mentioned in her statement that she kept quiet for long because her money was pending with the producers.
However, what is strange is that Shilpa took a year's time to come out in open about a matter so serious. Strangely enough, Saumya Tandon aka Anita Bhabi, who had been Shilpa's co-star in the show, said that she has not encountered any such problem with the makers of Bhabi Ji Ghar Par Hai!
"I strongly stand against any kind of sexual harassment of women at work or any place. Having said that, there was absolutely no communication between Shilpa and me about this. Personally, my interactions with my producer have been very professional and I didn't face any problem. I can't comment on Shilpa's case as I am not aware about it," she told DNA.
Not just that, Aahsif Sheikh, who plays the role of Vibhuti Narayan in the show, claimed that Sanjay hardly comes on the sets. He told SpotboyE that in two years since the show went on air, Sanjay had come to the sets not more than 8-10 times. [Note that Shilpa was associated with the show for just one year].
So, does Shilpa mean that the producer got so comfortable in just a few meetings in one year that he dared to try exploiting her? All this has made us wonder if it is Shilpa's way to stay in the limelight since she has been out of work?