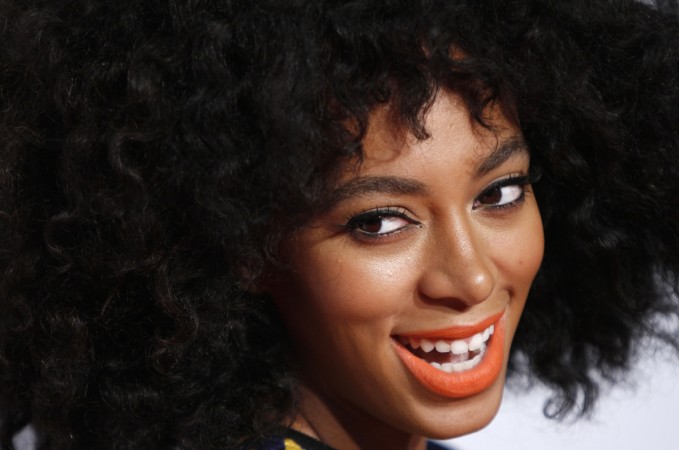 American singer, songwriter and model Solange Knowles married longtime boyfriend Alan Ferguson in New Orleans on Sunday.
The wedding was attended by 200 close friends and family of the two, which included the bride's elder sister Beyonce, brother-in-law Jay Z, mother Tina Knowles and 10-year-old son Daniel Julez Jr. Singer Janelle Monae also attended the event.
"Everyone I worked with on the wedding are friends who I love. Everything was a labor of love," said Solange. The wedding dress of the 28-year-old bride was made by Humberto Leon for Kenzo.
Ferguson, 51, is a video director, People reports. The wedding was held at the Marigny Opera House in New Orleans. Around 2 p.m. on Sunday, the couple reached the venue riding white-painted vintage bicycles. The bride's basket held flowers and the entire wedding party was dressed in white.
An eyewitness told People: "Beaming. Calm. They looked pretty calm, relaxed on their wedding day. Definitely happy."
Knowles was wearing a cream coloured pantsuit with a cape and plunging V-neck by Stéphane Rolland, while Ferguson wore a white suit without tie. The bride sported a red lipstick to highlight her look. Solange then changed her dress for the wedding.
Beyonce arrived with husband and daughter Blue Ivy about 15 minutes later in a black SUV.
Ferguson has been a close friend of the family for years. The couple dated for five years before they got engaged in June.
"Luckily, I dated all of the losers ages ago. My love life has been stable for a while. It's a f–––ed up thing ... without conflict it's a lot harder to write interesting songs," Knowles told Harper's Bazaar in March, this year.
The couple had a number of events planned for their wedding weekend, Hollywood Life reports. On 14 November, they went for a relaxing movie together. The rehearsal dinner took place 15 November, US Weekly reports.
This is Knowles' second marriage. In 2004, she married Daniel Smith, with whom she has a son. The estranged couple remains on good terms.