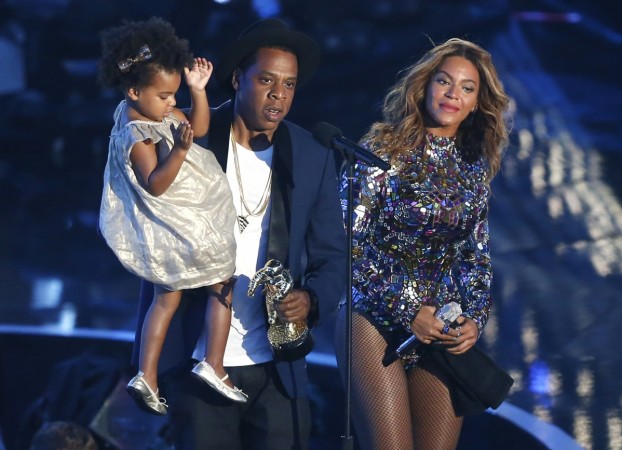 Beyoncé suffered an embarrassing wardrobe malfunction on Saturday night while performing at the Global Citizen Festival in New York City alongside her husband Jay Z.
Queen Bey, as she is popularly known, was in the midst of her "Holy Grail" performance when her plunging white top burst open to reveal her nude-coloured bra. But the enthusiastic performer did not skip a beat during this embarrassing moment, and she continued with her song and dance routine after quickly covering up her modesty with her hand.
The Global Citizen Festival, part of a campaign to eliminate poverty by 2030, is now in its third year and Saturday's event saw a host of big names such as Carrie Underwood, Alicia Keys, No Doubt, Fun, Sting, The Roots and Tiesto.
Beyoncé's performance came as a shock to fans who were expecting only to see Jay Z performing on Saturday. Her appearance might have been an attempt to dispel rumours of marital discord between the two singers that have been plaguing them since May.
And they didn't disappoint, as they put on a loving and united front. Beyoncé and Jay Z showed audience that they are as much in love as they were before the infamous elevator fight, which had Beyoncé looking on as her sister Solange Knowles attacked Jay Z.
Since then, split rumours have been dogging the couple, and many reports even indicated that a divorce was imminent. But her father Mathew Knowles hinted during an interview that all the divorce talks were an orchestrated move to increase publicity for the couple's now-concluded tour.
During an interview on "The Roula & Ryan Show" on Houston's 104.1 KREB, Knowles said the elevator incident revived Solange's declining music career, besides increasing ticket sales.
"You know, I know - because we've done this, from experience - there's a tour going on," Mathew said, in reference to Jay Z and Beyoncé's "On the Run" tour, reported The Huffington Post.
"So you have to sometimes ignite that tour. It's called a Jedi mind trick. And the Jedi mind trick fools you a lot of times. So things you see sometimes are [poof] ... All I know is the Jedi mind trick. Everybody's talking about it. Ticket sales went up. Solange's album sales went up 200 percent."