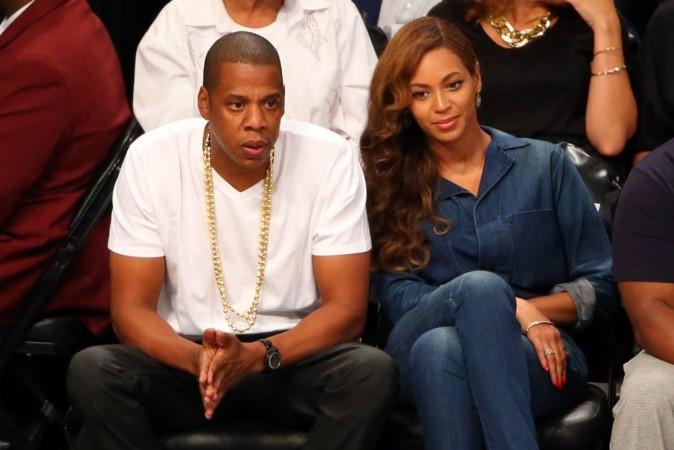 Beyonce and Jay Z are reportedly living separately and could also cancel their tour. The recent buzz has it that the couple has finally decided to call it quits and things have worsened after Jay Z's elevator brawl with Solange.
Jay Z has been allegedly blamed for cheating on Beyonce. The hip-hop singer has been linked to a slew of women in the industry including Rachel Roy and Rihanna.
Beyonce is also understood to be looking for a new apartment and could soon start her single life.
"They're not just staying in different hotel rooms, but they have booked separate hotels, and they arrive separately to each show," an insider revealed to Page Six about the problems ensuing the couple's relationship.
Apparently, people who are working closely with the couple, called an emergency meeting to discuss the consequences of their split and what does divorce means. A fear is lurking in their professional circle suggesting that the couple may not do their final show, which is due in September.
"This may not make it to San Francisco," a source told the website about "On The Run" tour. "I'm definitely not sure that they'll make it to Paris."
Beyonce and Jay Z are considered the power couple of the industry and their break-up will affect their brand. Even their fans are quite disturbed with all the divorce rumors. Here are some tweets where fans have begged the couple not to divorce.
Timmy @Rothzchild wrote, "If #Jay Z and #Beyoncé get a divorce I'm not messing with relationship never again."
Kar-Yan Li @karyanli wrote, "There really is no hope in love if even beyonce and jay z is getting a divorce! Spinster forever!"
Meanwhile, it is also said that Jay wants to save the marriage and is planning a three-week vacation with Beyonce so that he can work out the differences between them.
"Jay wants to save the marriage," a source told the Daily Mail, adding, "They have their final US tour date in San Francisco on August 6 and then they have two dates in Paris from September 12 — that's it. He adores his daughter, Blue Ivy, and he wants a sibling for her, but Beyonce isn't sure what she wants to do — their marriage is in flux, that's the truth. Jay just wants them to spend some time alone together to try and work it out."