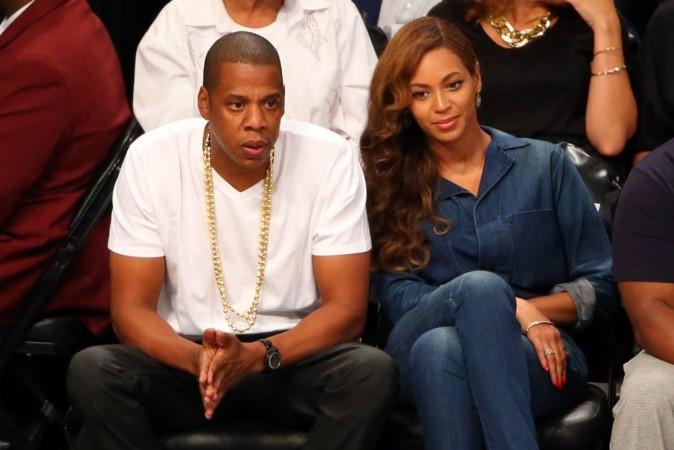 In what seems like a desperate attempt to save his alleged troubled marriage, it is being said that Jay Z is planning a five-week vacation with his wife Beyonce amid their "On The Run" tour.
It is not known whether Beyonce is ready for a holiday with Jay Z but it is understood that the hip-hop king wants to save his marriage.
"Jay wants to save the marriage," a source told Hollywoodlife. "They have their final US tour date in San Francisco on August 6 and then they have two dates in Paris from September 12 — that's it."
Beyonce is reportedly hunting for an apartment amid divorce rumors around the couple, which have gone rampant since Solange and Jay Z got into a fight in an elevator after the MET ball.
It is also suggested that Jay Z wants a sibling for his daughter Blue Ivy and vacation could be a perfect way for him and Beyoncé to think about it if they are going to stay together.
"He adores his daughter, Blue Ivy, and he wants a sibling for her, but Beyoncé isn't sure what she wants to do — their marriage is in flux, that's the truth. Jay just wants them to spend some time alone together to try and work it out. But it may be that Bey has just had enough," the source added . "She has some trust issues with Jay."
Contrary to report that Beyonce is interested in filling for divorce, it is being said that the R&B singer wants to save her marriage for daughter Blue Ivy. She also does not want to go for a divorce as it is something against her value system, according to the report.
"But now that they have Blue to think about, she's even more committed. She and Jay made a pact that they would never put Blue through a divorce, so they're working very hard to fix this situation," the Website insider further said. "It's been a hard couple of months, but in no way is Beyoncé ready to give up on her family."
Beyonce and Jay Z have not addressed any of the alleged divorce rumors. They are apparently involved in their musical tour and looked happy together during their recent performance.