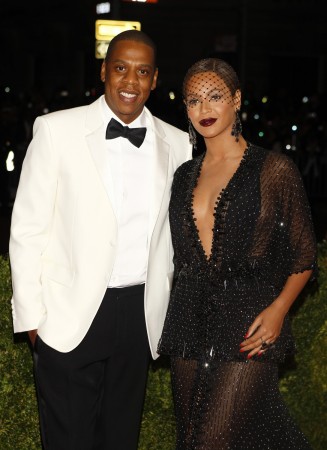 Beyonce and Jay Z's relationship has once again become the talk of the town. The recent reports suggest that in spite of being married to Beyonce, Jay Z is still carrying his long-term affair with an unknown R&B singer who is his mistress.
The report of Jay Z's recent hearsay has come after string of rumors which, have suggested that they are on the verge of divorce.
Apparently, Jay Z has been seeing the unknown mistress for years, reported Media takeout.
"When people talk about Jay-Z and his mistresses, they often forget about a mainstay who has been there forever. She is the person he calls when he needs to be discreet and thinking about old times. She is that very short named R&B singer who hasn't had a hit in awhile and doesn't really even act or record any longer. She basically lives off the generosity of Jay-Z and a couple of other guys. She peaked at A," the lawyer wrote in a blind item on CrazyDaysNights hinting at the R&B singer called Mya.
Though it is unclear who is the alleged mistress in Jay Z's life, it is known that Jay Z collaborated with Mya in 2000 for a song called "Best of Me."
Interestingly, this is not the first time that Jay Z has been blamed for cheating on Beyonce. Much recently, it was also rumored that the rapper had an affair with Casey Cohen, the star of the Bravo show "Princesses: Long Island." It was being said that the rapper had met Cohen many times.
"Jay probably sees her twice a month," Latin Post qouted a source from In Touch Weekly print edition. "He visits her while she's working and then they slip away for an after party. She'll hang out with him all night, flirting with him and touching him."
Jay Z and Beyonce have been plagued by divorce rumors since Solange Knowles' fight video with Jay Z surfaced. The video showed Knowles hitting Jay Z while Beyonce stood watching.
This led to speculation that things are not well between the high profile singing couple. However, after the video went public, both Beyonce and Jay Z's families released a public apology.
"As a result of the public release of the elevator security footage from Monday, 5 May, there has been a great deal of speculation about what triggered the unfortunate incident. But the most important thing is that our family has worked through it. Jay and Solange each assume their share of responsibility for what has occurred. At the end of the day, families have problems and we're no different. We love each other and above all we are family, " reported BBC.
Reason behind Solange and Jay Z's fight was understood to be latter's closeness to Rachel Roy at the MET Gala after party, said reports.