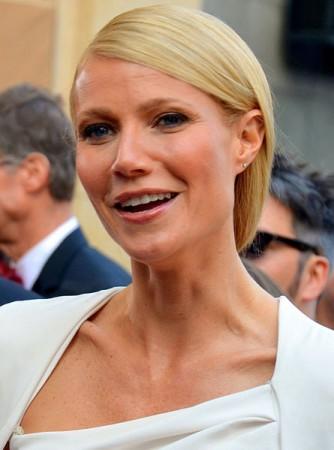 Actress Gwyneth Paltrow, 41, who recently separated from husband Chris Martin, has reportedly given relationship advice to Beyonce , suggesting that the couple needs some time alone.
"Gwyneth adores both Beyonce and Jay Z, so it's not like she's taking sides. But her main words of advice have been to take things slowly and to not rush into making any drastic decisions," a source told Hollywoodlife.
Paltrow reportedly wants Bey and Jay spend time with their two-year-old daughter Blue Ivy away from the public eye.
Beyonce and Jay Z have been plagued by divorce rumours for months now. It has been reported that they might call it quits as soon as they finish their "On The Run" tour.
Apparently, Beyonce stayed with Gwyneth during her Southern California leg but Jay Z was not around at that time, claimed report.
The celebrity couple will finish their tour in the second week of September. It has also been reported that Beyonce wants to sing "Say My Name" for Jay Z during one of the stage appearances.
"There has been discussions that during the Paris shows next month that Beyoncé may sing an older song to make a point to Jay-Z, and that song is "Say My Name," an insider told the website. "It pretty much says it all and is something to make a point so the whole word knows where she's coming from."
Beyonce and Jay Z, who married in 2008, are considered as one of the most powerful couples in the music industry and their break up could cause a huge setback to the business. However, the duo is yet to confirm their divorce rumours.
Meanwhile, Paltrow, who gave relationship advice to Beyonce, had done "conscious uncoupling" with husband Martin.
"I've got to not blame anyone else and make some changes. About two years ago I was a mess, really, because I can't enjoy the things that we are good at and I can't enjoy the great things around me because I'm burdened by this," he said in an interview to BBC. "Up to a certain point in my life I wasn't completely vulnerable and it caused some problems. If you don't let love really in then you can't really give it back."