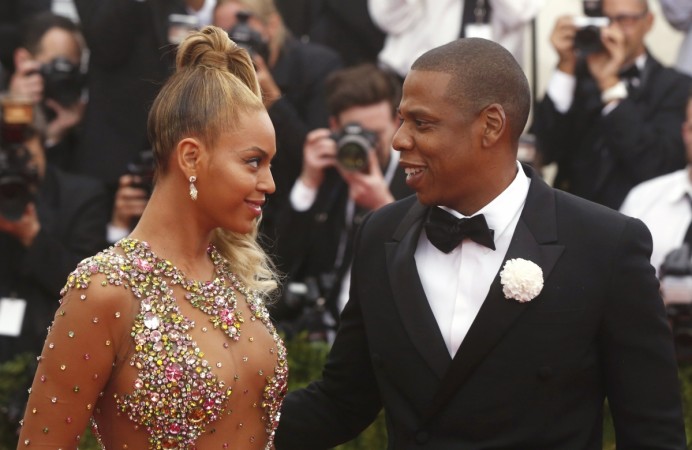 Power couple of the music industry Beyoncé and Jay Z are reportedly headed for divorce, according to several reports. The singers, who have been married for eight years, are unhappy in their marriage.
According to The Inquisitr, the couple is still together because of their joint businesses. The "Halo" singer is managed by her husband after she fired her father Matthew Knowles in 2011. A source told the website that Beyoncé's upcoming Formation tour is one of the many businesses that is handled by Jay Z.
A Forbes Magazine article described their marriage as, "blissful marital business of a billion dollars," estimating Beyoncé's net worth at more than $250 million and Jay Z's at $650 million.
"The strategy was to have the business sense to control her own music, including of when it would be released to the public. So 36 hours before the halftime [Superbowl] show, Beyoncé released a video of her new single 'Formation'. Then Beyoncé timed the release of her world tour," according to the report.
Beyoncé acknowledged this new artistic freedom in an interview with Garage Magazine. "I no longer have to work based on someone else's expectations or pressure. I love being 100-percent involved with all my projects and now I'm fortunate enough to do that," she said.
However, their personal life seems to have suffered. "They have never looked so disconnected before and it is painfully obvious that they are both just beyond miserable," said a body language expert, who commented on Beyoncé and Jay Z's recent pictures posted on Radar Online.
A few weeks earlier, the "Crazy in Love" singer reportedly had a meltdown at her Bel-Air estate in Los Angeles. A source said, "Beyoncé told him [Jay Z] she just could not deal with it anymore."