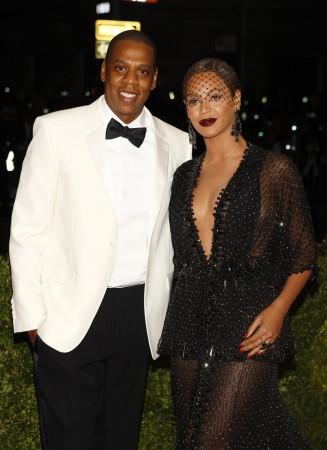 Beyonce and Jay Z have been plagued by divorce rumors for months now. The new reports claim that the high profile duo is taking couple's counseling to help their marriage from falling apart.
"It might sound drastic but in America especially, counseling is fairly standard procedure. They have known their therapist for a long time and try to have weekly sessions just to keep the communication open and make sure there are no misunderstandings," a source told The Mirror.
Apparently, Beyonce and Jay Z take their relationship very seriously and would go to any lengths to make their marriage work.
"They have had their issues and will continue to have their issues but they are good," an insider revealed to Hollywoodlife, adding: "They take their relationship very seriously and realize how important it is to their love, their family and their brand."
Moreover, it is also understood that counseling session is just to make sure that nothing goes out of control.
"It's about maintenance rather than trying to fix anything hugely wrong. They are both happy and their daughter, Blue Ivy, remains their absolute priority," the source told The Mirror.
Jay Z and Beyonce's divorce rumors became ripe when a video of Solange (Beyonce's sister) and Jay Z MET Gala after party fight went viral. The video showed Solange hitting Jay Z, while Beyonce stood watching. After the video went viral, an apology statement was issued by the family stating.
"As a result of the public release of the elevator security footage from Monday, May 5th, there has been a great deal of speculation about what triggered the unfortunate incident. But the most important thing is that our family has worked through it.Jay and Solange each assume their share of responsibility for what has occurred. They both acknowledge their role in this private matter that has played out in the public. They both have apologized to each other and we have moved forward as a united family," the statement read, according to BBC.
Meanwhile, to distract the public focus from there alleged divorce, Beyonce recently posted a few pictures of her family on her official website. In one of the pictures Queen B could be seen jumping with joy on a trampoline with Blue Ivy. Other pictures showed the mother and daughter duo enjoying summer time beside the lake.