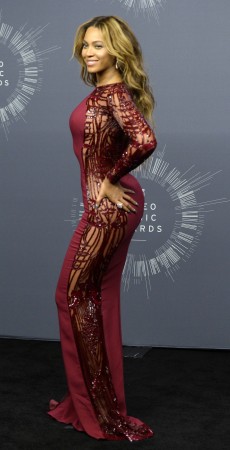 Beyonce has managed to rise to the top of Forbes list of highest paid female musicians of 2014 with an estimated earnings of $115 million, more than double of what she raked in last year.
The 33-year-old singer, who was placed fourth last year, surpassed Taylor Swift ($64 million) to claim the position. Pop singer Pink is third on the list with $52 million.
Beyonce's rise to the top of the list has a lot to do with the success of her self-titled album, which released last December, and various endorsement deals.
"Beyonce played 95 shows during our scoring period [June 1, 2013 and June 1, 2014], bringing in an average of $2.4 million per city," said Forbes, citing data from the Pollstar trade magazine.
The year 2014 has been lucrative for Beyonce and her husband Jay Z, whose "On the Run" tour has been highly successful. The duo kicked off the tour on 25 June, shortly after the couple had finished their own solo tours -- The Mrs. Carter Show World Tour (2013–2014) and the Magna Carter World Tour (2013–2014).
Commercially, the "On the Run" tour was a success as it grossed over $100 million in the first 19 North American shows alone, reports noted, adding that attendance topped 850,000. The couple's performance is said to have raked in about $4 million per show.
Rumours of a marital discord, an impending divorce and cheating allegations kept audience interest alive, and this saw a spurt in demand for tickets. This further resulted in extra tour dates being added to the itinerary.
"These shows sold tremendously well at the end, so we were able to sell-up limited-view and clean up production holds or other holds," Omar Al-Joulani, VP of North American touring for Live Nation, the promoter/producer of the "On the Run" tour told Billboard in August. "It was a very successful tour, and we're pleased to have that big gross number at the end."
10 HIGHEST-PAID WOMEN IN MUSIC
1. Beyoncé - $115 million
2. Taylor Swift - $64 million
3. Pink - $52 million
4. Rihanna with - $48 million
5. Katy Perry - $40 million
6. Jennifer Lopez - $37 million
7. Miley Cyrus - $36 million
8. Celine Dion - $36 million
9. Lady Gaga - $33 million
10. Britney Spears - $20 million