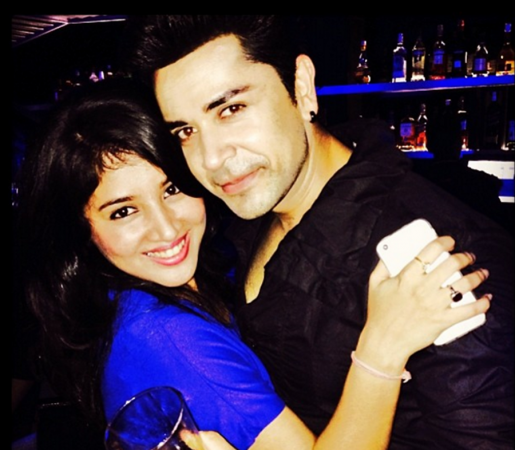 Beyhadh actor Piyush Sahdev's estranged wife Akangsha Rawat, who kept mum over the past few weeks, has finally opened up about her divorce with the actor and the rape charges that have been levelled against him.
Piyush Sahdev, who was arrested by the Mumbai police on Wednesday, November 22 after a woman filed a complaint accusing him of rape, is in judicial custody in Arthur Road Jail.
When she was contacted soonafter Piyush'a arrest, Akangsha said, "I have not been in touch with Piyush for the last four months. So, I am not aware of anything. We have been living separately since April this year."
However, the actress is still maintaining her stoic silence over the ongoing case against her estranged husband.
"While everyone is waiting for my quote, I know what my statement can do to Piyush's reputation. But I'm still quiet. I hope and wish that his family can respect and value this gesture," Akangsha was quoted as saying by Spotboye.
Earlier, Akangsha had filed a complaint accusing Piyush of cruelty and harassment. While sources alleged that Piyush was a wife-beater, the actress chose to stay mum on the issue.
"I don't want to talk on that for now. But I will, very soon, I will talk on everything soon," she said.
While reports suggested that Piyush and Akangsha had been living-in before their marraige, the actress confirmed it and said, "Yes, we had moved in together. We were in a live-in relationship for 10 months before we tied the knot."
Piyush had earlier announced his separation and said that he and his wife were heading for divorce. Akangsha has now clarified that they were yet to file for divorce since the decision was not so easy.
"Yes, you are right that we have not yet filed for divorce. It's not an easy decision to take when you think of divorce. We both wanted to feel that it was indeed over between us. I am not going back to him. And that's for sure," she said.
Earlier, Piyush had refuted rumours of an extra-marital affair playing a part in their separation saying, "Those are baseless rumours. I am already going through a very rough phase in my life and all these rumours just add up to my misery. It's a humble request to everyone to not spread such fake rumours and add fuel to the fire."
For the uninitiated, Piyush and Akangsha met through mutual friends and tied the knot in June 2012 after dating for a year.