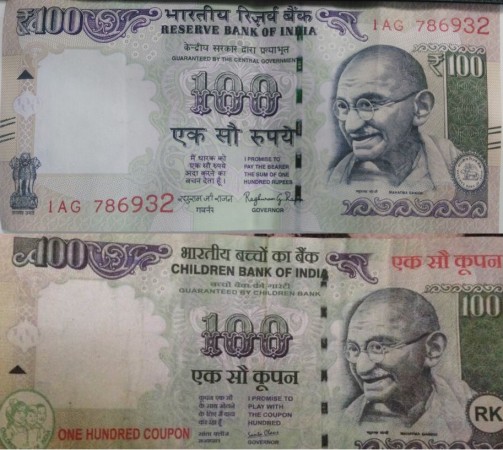 Though we are taught how to recognise fake Indian currencies, many times it becomes difficult to identify such notes due to their uncanny resemblance to the original ones. A Kolkata-based television actress was fooled by an auto-driver recently after she was given a fake note.
Megha Chakraborty is said to have received the fake note from an auto-driver at 1 am due to which she couldn't recognise it as forged currency. She has shared it with the caption: "Last night at 1 am I got fooled by a autowala in Mumbai sala kamina.... 'children bank of India' SERIOUSLY [sic]."
The Facebook post of Megha has gone viral on social media with more than 11,000 likes and over 1,700 shares on Facebook.
Meanwhile, instead of Reserve Bank of India, the note, in which it is written as One Hundred Coupon, has been issued by Children Bank of India and is also guarenteed by Children Bank. Interestingly, it has also been signed by Santa Claus who states "I promise to play with the coupon Hundred."
The forgery incident has, however, forced each one of us to check the currency each time as we can be cheated anytime.
Check out few social media responses about the viral photo here:
Siddharth Suresh
This is so hillarious.
Abhivyanjana Pandey
This is ridiculous...this incident insists us to be more attentive in our regular life...
Navneet Kumar
I have no idea how to react on this. Should laugh or feel pity for her !
Wasef Anwar
now I have to double check each and every note..
Subhamoy Paul
Hey.. same thing happened with me but amout was 10 rs only
Rittick Kundu
This should be spread... i have never look at the note just read the amount and color and i m done...thanks for sharing this and sorry for your lose
Here's Megha's Facebook post: