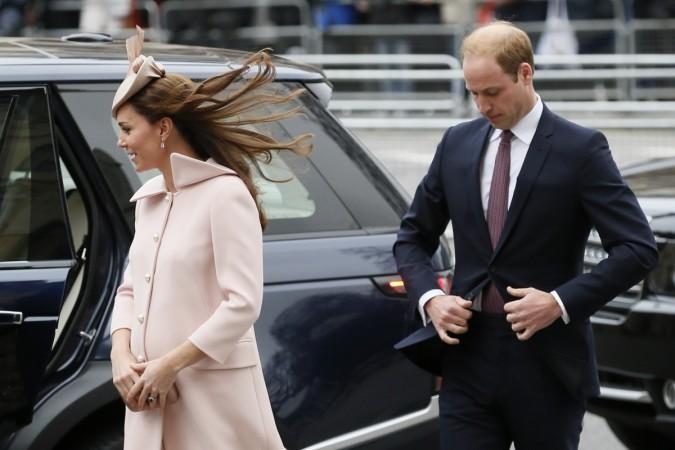 Kate Middleton is expected to give birth to her second child sometime after mid April, and as her due date nears, a number of people are placing bets on everything from the gender of the baby to what Middleton will be wearing on the delivery day.
Middleton earlier told a well-wisher that she and Prince William do not know the gender of the baby, but bets are on that their second child would be a girl. This belief was cemented when Middleton's sister Pippa threw a pink-themed baby shower for her sister.
"There were pink-iced cupcakes, pink cocktails, and a huge white cake" that had "pink sponge [cake] and strawberry filling," a source close to the royal couple revealed to Star Magazine, according to HollywoodLife.
With regards to the name, Elizabeth is leading the race, as a majority feel the Middleton and William's second baby will be a girl. This is closely followed by Charlotte, Diana and Alexandra.
On the off chance that the second baby is a boy, James, Philip and Albert are some of the names that the royal couple might choose, believe gamblers.
"Elizabeth leads the way as the 5/1 favorite for the name of choice," Jessica Bridge of Ladbrokes told HELLO! according to E!Online. "However, should Prince George be joined by a little brother next month, Albert has been a popular bet since we found out the couple was expecting back in October," said Bridge.
As to what Middleton will be wearing on the day of the delivery, bets are being placed on the Duchess wearing either a pink or a blue dress.
With less than a month to go before her due date, Middleton is reportedly relying on her mother to manage her household, reported Mail Online. Carol Middleton ensures that Prince George is taken care of and is reportedly setting up the nursery before the next baby arrives. It is believed that Prince William's mother-in-law will move in to Anmer Hall to help her daughter care for the second child.