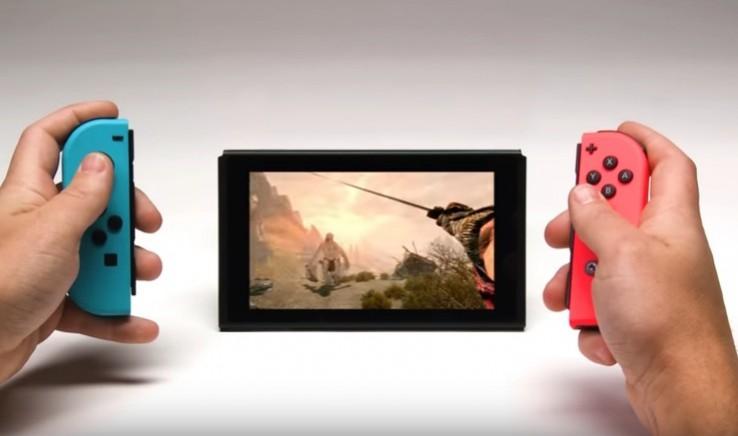 The American video game publisher Bethesda Softworks LLC made some exciting announcements about the Skyrim port on the Nintendo Switch during its E3 2017 press conference on Sunday. Although the release date of the Skyrim Nintendo Switch is still unknown, it is confirmed to feature exclusive Nintendo content. Including gear straight from Nintendo's The Legend of Zelda series.
Yes, the game will have Amiibo support, allowing you to tap a Link amiibo on the Nintendo Switch to unlock Breath of the Wild armour and weaponry, including the Master Sword to take down foes. In addition, you will also be able to detach Joy-Cons' motion controls to shoot bow and arrow.
While we don't know when users will be able to get their hands on the Skyrim Nintendo Switch, Bethesda did end the show on a positive note, saying that everything announced at the press conference will be released in 2017.
Bethesda also announced that it was brining Elder Scrolls Legends to iPhone and Android phones. The publisher also revealed that a new Skyrim expansion, the "Heroes of Skyrim", would be released to this title on June 29.
The expansion will bring 150 new cards to the game, including new mechanics like Shouts and plenty of dragons. There would also be familiar heroes from Skyrim like Aela the Huntress, J'Zargo, and Delphine.
Other announcements from Bethesda included The Evil Within 2, a new Wolfenstein, Fallout 4 VR and a VFR version of Doom.