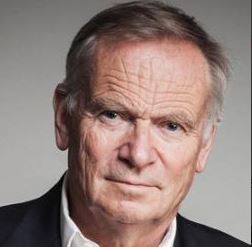 Lord Jeffery Archer, renowned novelist and former British MP, has recently made a shocking statement against the Bollywood industry.
Archer, who is in Mumbai to promote his latest book "Mightier than the Sword", the fifth in the Clifton Chronicles (CC) series, accused Bollywood directors to have stolen his stories.
In an interview with DNA, the novelist when asked if his novels would have good Hollywood flick, he said: "Well, forget Hollywood, just look at your Bollywood! These bunch of thieves have stolen several of my books without so much as a 'by your leave'."
He cited some of the Bollywood films like "Ladies vs Ricky Bahl", "Khudgarz" that has been plagiarised from his novels "Not A Penny More, Not A Penny Less" and "'Kane and Able" respectively.
Archer, who has written 21 books, three plays and many short stories, during the interview, spoke about his various inspirations and discussed that his forthcoming book in the CC series will be set in Mumbai and will have eight chapters with a female Bollywood actor as a central character.
The novelist, who is popular in India, claims to have sold 50 million novels in the country.
Archer, whose book "Only Time Will Tell" will soon be adapted in a film, is also looking to team up with interested Indian producer during his visit. However, he cited saying, "that does not mean some second-rate Bollywood idiot who goes around saying he's a Bollywood star producer and then he is not! It's true! What can I say? Such has been my Indian experience many times."