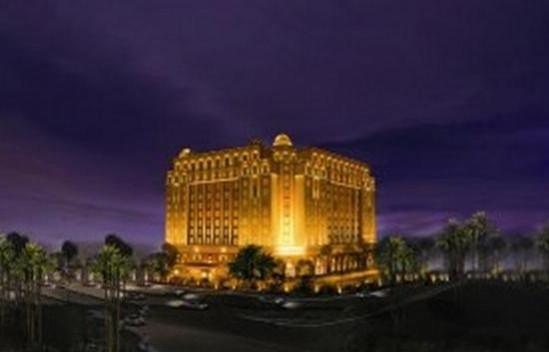 India's Leela Palace hotel has made its place in the annual Robb Report of Best hotels in the world 2012. It is the only hotel from India that made it to the prestigious list.
The Leela Palace, New Delhi has been named the "Best of the Best" hotels around the globe, placing it amongst the most elite luxury hotel in the world.
"Building a modern Palace hotel in the heart of India's capital city was a dream come true for me," Capt. C.P. Krishnan Nair, the ecstatic chairman and founder of the hotel said in a statement.
"We built this hotel against all odds and this prestigious honor reaffirms our commitment towards serving the most discerning travelers and leisure seekers," he said adding that "it is just the beginning'.
The Leela group has hotels, resorts and palaces in seven major Indian cities including Mumbai, Bangalore, Gurgaon, New Delhi, Goa, Kovalam and Udaipur.
And the eighth one, the first seafront luxury Palace hotel in Chennai, also known as the gateway to South India, is slated to open in August 2012.
The hotel offers a huge range of luxury services and is certainly the most sought-after destination for tourists as well as Indians looking for the finest and elite stay at a royal palace.
The hotel offers large and majestic guest rooms in the capital city; unparalleled culinary experiences including two internationally acclaimed restaurants, Le Cirque and MEGU. It also boasts of an award-winning ESPA spa and an infinity-edge rooftop swimming pool.
"We are proud to have created the only hotel in India now recognized as one of the world's best," Nair responded to the prestigious recognition.
Other hotels that made it to the renowned list include The Ritz-Carlton in Hong Kong, Corinthia Hotel in London and Mandarin Oriental in Paris.