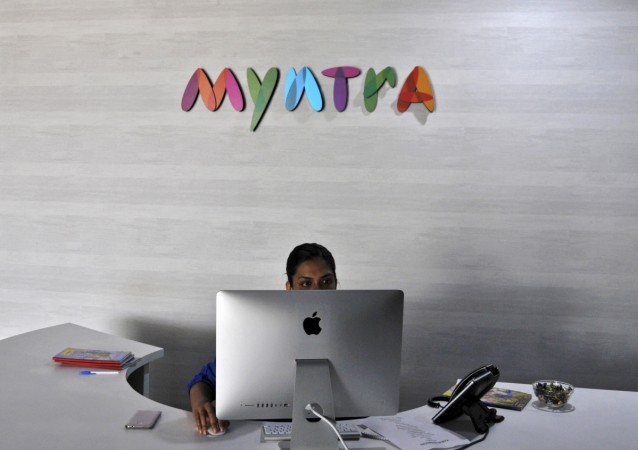 Myntra has made a name for itself among the online fashion shopping sites. With occasional sales and discounts, the retailer brings some of the best deals for its customers on a wide range of clothing, shoes and accessories from a variety of brands.
Myntra is now hosting a clearance sale on major brands, by offering shoppers up to 70 percent off on merchandises. If you want to revamp your wardrobe with the latest collection of clothes, shoes, bags and more, head over to Myntra for some of the best deals.
There are hundred of products on Myntra that are getting steep discounts. While it may be quite a challenge to filter the worthiest of the deals, we have listed some of the items on sale using Deal Platter, which aggregates the best deals from across the internet all in one place.
Take a look at the offers below and complete your purchase on Myntra:
For women:
Varanga Women Blue Printed Straight Kurta: Rs. 712 (77% off)
Mustard Yellow & Magenta Embroidered Cotton Semi-Stitched Dress Material: Rs. 527 (75% off)
Varanga Blue & White Printed Kurta with Palazzo Trousers: Rs. 1,824 (75% off)
AKS Women Blue Printed Anarkali Kurta: Rs. 849 (50% off)
Alom Navy Printed Kurta: Rs. 598 (60% off)
Marie Claire Pink Crepe Cold Shoulder Top: Rs. 959 (40% off)
Grey Hooded Sweatshirt: Rs. 814 (80% off)
Cation Women Beige And Black Top: Rs. 494 (45% off)
Bendly Purple Sling Bag: Rs. 419 (40% off)
Butterflies Blue Shoulder Bag: Rs. 1,799 (70% off)
ToniQ Maroon Sling Bag: Rs. 779
For Men:
PUMA Unisex Teal Blue Solid Regular Sneakers: 1,399 (50% off)
Highlander Blue Slim Fit Denim Shirt: Rs. 599 (40% off)
AMERICAN TOURISTER Printed Backpack: Rs. 775 (50% off)
Roadster Blue Regular Fit Checked Casual Shirt: Rs. 799 (50% off)
Adidas Black Flip-Flops: Rs. 959 (40% off)
Aristocrat Unisex Black & Maroon Backpack: Rs. 513 (55% off)
Campus Sutra Blue T-shirt: Rs. 521 (45% off)
Roadster Men Pack of 2 Polo T-shirts: Rs. 599 (40% off)
HRX by Hrithik Roshan Navy Active Hooded Jacket: Rs. 1,299 (50% off)
WildHorn Accessory Gift Set: Rs. 799 (60% off)
Roadster Men Navy Sneakers: Rs. 1,079 (60 percent off)
Incynk Men Black Printed Round Neck T-shirt: Rs. 349 (64% off)
Red Tape Men Coffee Brown Solid Leather Loafers: Rs. 1,747 (50% off)
There are plenty of other offers on a wide range of brands and you can filter out results to suit your budget or choose your brand.