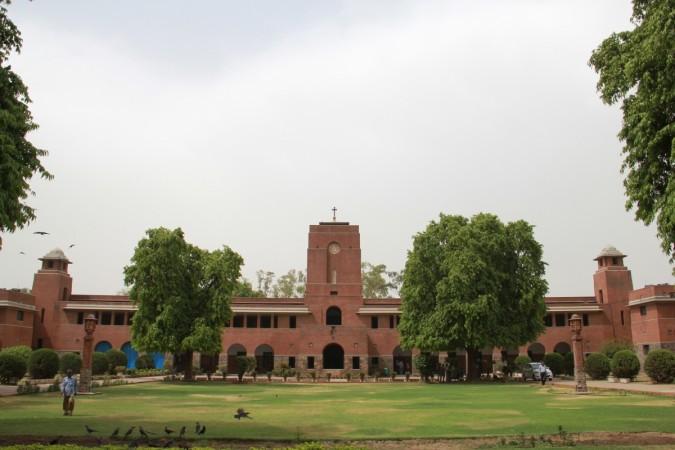 The importance of education isn't something that needs any kind of awareness these days, but certain questions like where to study or what course to pursue must be decided with the best options available.
India Today has released a recent survey on the best educational institutes in India, where students can pursue their higher studies on their favourite courses. These include Arts, Science, Commerce and Mass Communication institutes across the country.
The survey reveals that New Delhi has now become the best place for education in the country as the institutions in the capital, including St Stephen's College, Lady Shri Ram College for Women, Shri Ram College of Commerce and Hindu College among others have been ranked on the top.
Check out the list of best colleges in India below:
Top 10 Commerce Colleges in India:
Shri Ram College of Commerce, New Delhi
Lady Shri Ram College for Women, New Delhi
Loyola College, Chennai
Christ University, Bangalore
Hindu College, New Delhi
Hansraj College, New Delhi
Stella Maris College, Chennai
Symbiosis Society's College of Arts & Commerce, Pune
St Joseph's College of Commerce, Bangalore
Mithibai College, Mumbai
Top 10 Science Colleges in India:
St Stephen's College, New Delhi
Loyola College, Chennai
Christ University, Bangalore
Miranda House, New Delhi
Fergusson College, Pune
Madras Christian College, Chennai
Hindu College, New Delhi
Sri Venkateswara College, New Delhi
Hansraj College, New Delhi
Stella Maris College, Chennai
Top 10 Arts Colleges in India
St Stephen's College, New Delhi
Lady Shri Ram College for Women, New Delhi
Loyola College, Chennai
Christ University, Bangalore
Hindu College, New Delhi
Miranda House, New Delhi
Fergusson College, Pune
Madras Christian College, Chennai
Hansraj College, New Delhi
Ramjas College, New Delhi
Best Mass Communication Colleges in India
Symbiosis Center of Media & Communication(Under Graduate), Pune
Lady Shri Ram College for Women, New Delhi
Christ University, Bangalore
Indraprastha College for Women, New Delhi
Amity School of Communication, Noida
Madras Christian College, Chennai
Institute of Mass Communication & Media Technology, Kurukshetra
Kamala Nehru College for Women, New Delhi
Sophia College for Women, Mumbai
Institute of Mass Communication Film And Television Studies, Kolkata