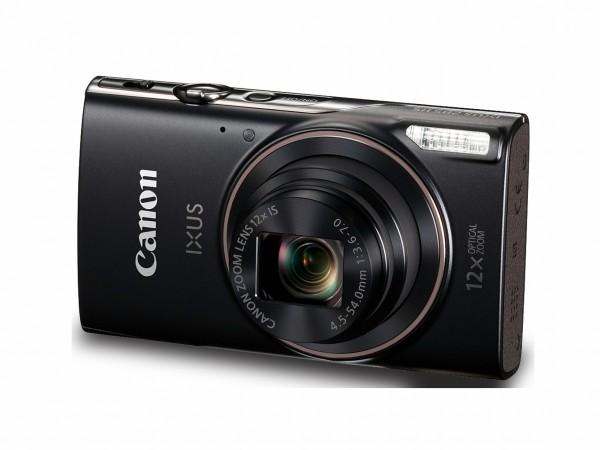 The problem with DSLRs is that they have for too long been touted as the only way to click photographs. In our experience, point-and-shoot digicams can be just as fun, and here are some of the best cameras that either hover just above or are priced below the Rs. 10,000 mark.
Nikon Coolpix L340
Retailing at Rs. 9,950, the Nikon Coolpix L340 is a point-and-shoot that's big on features. For starters, it's got a 28x optical zoom and a 20.2 MP sensor. The camera also zooms to 56 times the magnification, thanks to the digital zoom, which when combined with the high resolution of the image can be expected to produce great results. The digicam also features a lens-shift VR system that allows users to click sharp images in low light, without having to bump up the ISO sensitivity. The camera also features HD video recording that starts at the touch of a button.
Olympus Stylus SZ-17
A worthy opponent to the Nikon Coolpix L340, the Olympus Stylus SZ-17, admittedly doesn't have age on its side, but can be picked up for almost exactly Rs 10,000 now. The 16 MP sensor is supported by 24x zoom and beats the Nikon when it comes to video. While the Nikon can shoot HD video only at 720p, the camera does Full-HD 1080p video.
Canon IXUS 285 HS
A Canon camera that we tested and loved, the IXUS 285 HS features a 12x zoom lens and a 20MP sensor. It comes with Wi-Fi and NFC and the photos saved on the memory card can be very easily transferred between the device and a smartphone, not to mention, shared on social media. While Canon's sticker price is at Rs 12,995, it's not hard to find this camera selling online under the Rs 10,000 mark.
Read more: IBTimes review of the Canon IXUS 285 HS camera
Sony Cyber-shot DSC-W830
While Sony's under-Rs.10,000 contender doesn't offer crazy zooms, like the digicams above, it makes up for it by being easy to carry around. The camera features an 8x zoom lens built by Zeiss and a 20.1 MP sensor. The camera features Sony's proprietary Steady-Shot image stabilisation technology and shoots 720p video. Only 5 cms thick, the Sony Cyber-shot DSC-W830 costs Rs. 8,490.
Canon PowerShot SX400 IS
A camera ostensibly built to take the Nikon Coolpix L340, the PowerShot SX400 IS is competitively priced at a whisker above the Rs. 10,000 mark. It's got a 16 MP sensor, that's not quite as high-speced as the Nikon, but makes up for it with a 30x optical zoom. It's also got a lens-shift image stabilisations system and shoots 720p video.