Veteran actor and politician Vinod Khanna passed away on Thursday, leaving the entire industry in a state of mourning. However, one co-incidence made people remember another brilliant late actor, and Vinod's friend, Feroz Khan.
SEE: Vinod Khanna's Rare and unseen pictures
As soon as the news of Vinod's death came, his fans and several celebs took to social media, and expressed grief at the loss of the great actor. But there are certain co-incidences that made people recall the friendship that Vinod and Feroz had shared.
While Feroz died in the year 2009, the date of his demise was same as that of Vinod – April 27. In fact, their life-span was also almost same, as Feroz had died at the age of 69, and Vinod passed away at 70. Also, Feroz had died of lung cancer, and Vinod too reportedly was suffering from bladder cancer.
Fans realised the co-incidences, and soon started talking about the duo's friendship. Vinod and Feroz had worked together in two hit movies – Qurbani and Dayavan. Both the films had showed their friendship and their pairing was much liked.
Earlier, a picture of Vinod at a hospital had created headlines, as the actor had looked very lean and weak. Soon after the picture had gone viral, rumours had started pouring in that Vinod had passed away.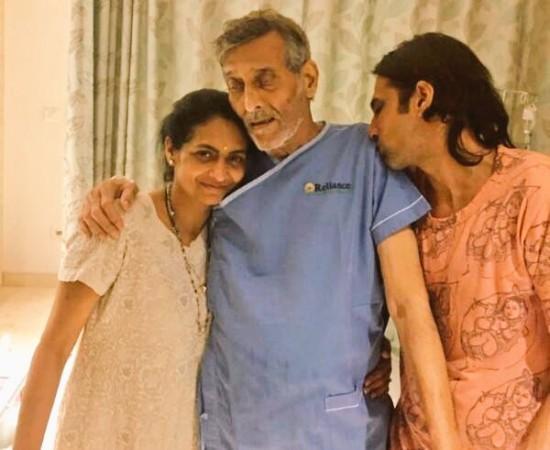 However, the hospital authorities had later cleared the air saying that he was alive and was responding well to the treatment. Nevertheless, the news of his demise is not hoax this time.
Check how Twitterati reacted to the co-incidence between the death of Vinod and his close friend Feroz:
RIP to #FerozKhan on Death Anniversary and RIP Vinod Khanna
Both friends died on the same date and same illness...Om Shanti !!!??

— Shivam Rajput Roadie (@RoadieShivam) 27 April 2017