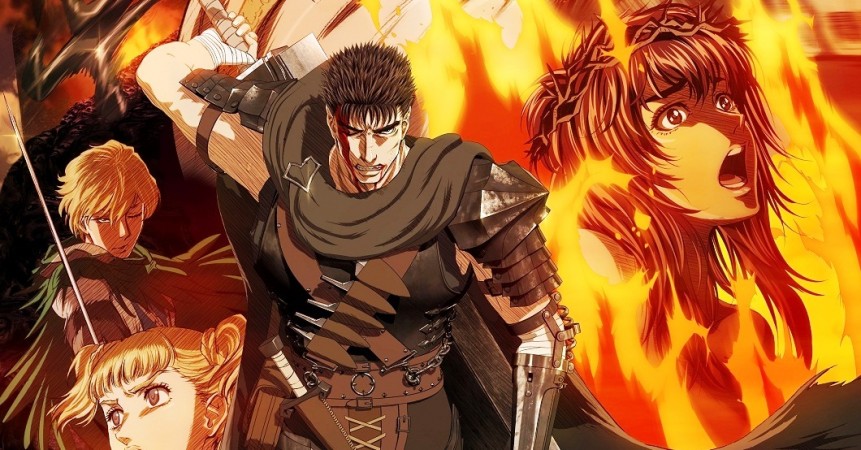 The next episode of anime series "Berserk" will most probably air on July 29 and there is a significant possibility that it will also be directed by none other than Kentarou Miura, who is credited with creating the manga counterpart of the series.
Earlier, Anime News Network had reported that Miura had written the story of the third episode, as was revealed in 15th issue of Hakusensha's Young Animal magazine.
The third episode had an original plot that was written exclusive for the anime and was not adapted from the manga story, which is a usual procedure when a manga series is adapted into an anime.
Miura had stated that since the anime episodes are not adapting the story-line from the Conviction Arc's Lost Children Chapter, he needed to write an original story. He wanted to resolve the issues related with development and hence, he came up with the idea.
In Episode 3, an original apostle was featured. However, the design of the apostle was based on a design from volume 14 of the manga series. ANN has also mentioned that some of Miura's sketches and notes for the episode were previewed in Young Animal's 15th issue.
The anime was premiered on July 1 in Japan and currently, Crunchyroll is streaming the episodes. The streaming service also plans to release "Berserk" Season 1 on Blu-ray Disc and DVD with English subtitles.
The 345th chapter of "Berserk" manga series was published recently, as reported by Young Animal. The issue includes a double-sided A1-size poster of "Berserk" and a picture of Guts in anime form is featured on one of the sides while in manga form on the other.
Though there is no official confirmation whether Miura will pen down the story of the upcoming episodes too or not, fans are hoping him to write for the further instalments of the series.