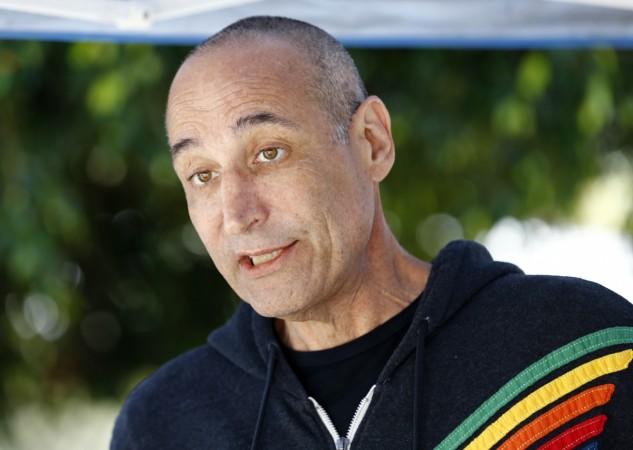 A gay bull who was saved from a slaughterhouse by 'The Simpsons' co-creator Sam Simon has reportedly found love in his new home.
Within minutes of arriving at Norfolk's Hillside Animal Sanctuary on Sunday, Benjy befriended a one-year-old bullock named Alex.
Stefanie Leary, yard manager at Hillside, said: "Benjy's here because he's gay and is of no use to the farming industry. This has happened to have saved his life. Today has gone reasonably well. He's travelled a long distance and is stressed, but he's coping with it well," BBC reported.
Originally from County Mayo in Ireland, Benjy was to be killed as he failed to show any interest in cows and instead, preferred spending more time with other bulls.
Gay and animal rights campaigners launched a joint appeal to save the Charolais bull. Simon was informed of the two-year-old bull's story by animal rights campaigners PETA, and he donated £5,000 ($7800) to the cause.
In total, the campaigners were able to raise £10,000 ($15,000), which will be used to fund Benjy's stay at the sanctuary and for his welfare.
"I believe in compassion and empathy for all living beings - regardless of age, gender, race, sexual orientation, or species. I felt compelled to help. All animals have a dire destiny in the meat and dairy industries, but for Benjy to have been killed because of his sexual orientation would have been a double tragedy. My health won't allow me to travel to the UK to see Benjy in his new home, but it thrills me to know that his fate is a sanctuary rather than a sandwich," Simon said.
According to The Mirror, Simon was diagnosed with terminal cancer in 2012, post which he vowed to use his $100 million fortune in various animal causes before he died. He has already donated millions to several animal welfare projects across the world. He says that helping animals is "like a therapy" for him.