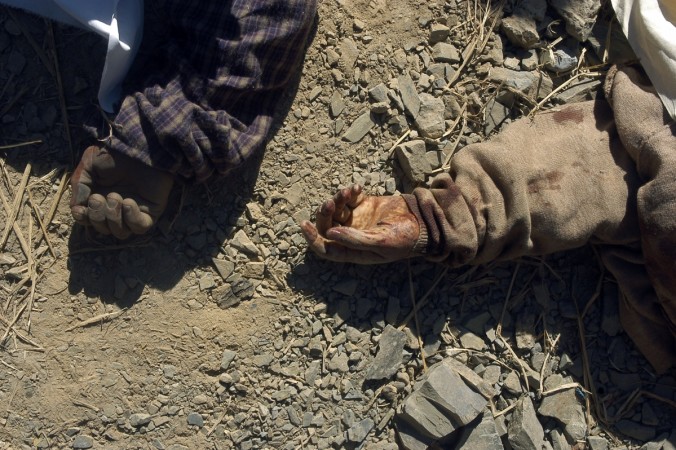 As many as 248 people in Bengaluru have lost their lives in road accidents during the first four months of this year, and another 1,622 persons were injured, an official statement from Columbia Asia Hospital said. Last year, 740 people were killed in the road accidents whereas 714 persons suffered from fatal injuries in the city.
Experts said many such deaths can be prevented if people intervene on time and help accident victims get the necessary medical attention.
Doctors say receiving immediate medical help after an accident is of paramount importance.
"It has been established that 50 percent of fatalities from road traffic accidents can be avoided through intervention during the golden hour [the first hour after the accident], as chances of survival are high with medical aid within this time," Nanda Kumar Jairam, chairman and group medical director of Columbia Asia Hospitals, India, said in an official statement.
Now, the Columbia Asia Hospital, in partnership with Bangalore Traffic Police, will now reportedly give away Good Samaritan Awards to people who help accident victims and saved their lives. The first award ceremony is expected to be held after a month, according to the official statement from the hospital.
"Good Samaritans can nominate themselves, or can be nominated by their friends and family, neighbours and colleagues for this award. One can log on to www.goodsamaritanindia.com to submit their details for nomination. Also, people can approach the help desks of any of the Columbia Asia Hospitals to submit entries. The last date for submitting entries will be July 15, 2016," Vinay Kaul, senior vice-president of sales and marketing at Columbia Asia Hospitals, India, said in the statement.
However, people apparently avoid helping accident victims due to fear of getting involved in criminal cases. But now, the authorities have reportedly put in place a law that ensures people who help accident victims are not embroiled in such cases.
"We have a law in place to help people who save lives in road traffic accident (RTAs). Going forward, these Good Samaritans would not have to bear any civil or criminal liability for helping accident victims", R Hitendra, Additional Commisioner, Bangalore Traffic Police said.
He further said the fear of getting involved in a police investigation and being subjected to rigorous legal procedures often stops bystanders from helping RTA victims. "Now, the Good Samaritan guidelines are encouraging people to come forward and help the victims without any fear of being subjected to any criminal or civil liability," he said.
Doctors also say people should be trained in Basic Life Support(BLS) techniques to attend to victims in emergency situations.
"The hospitals in Bengaluru have trained over 1,000 people in BLS techniques across communities including traffic police, teachers, students, journalists and corporates in the past six months. BLS training is also being imparted by other Columbia Asia Hospitals in cities including Mysuru, Pune, Ahmedabad, Gurgaon, Ghaziabad and Patiala," Sunil Rao, vice-president, Operations (South), Columbia Asia Hospitals, said.