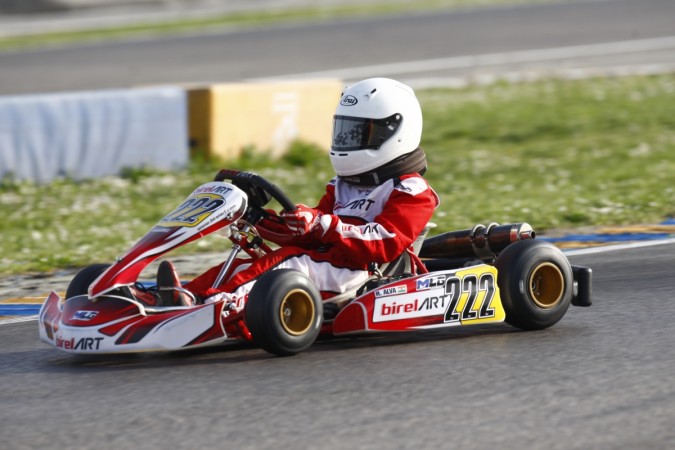 Bengaluru schoolboy Ruhaan Alva, supported by Italian manufacturer Birel Art, will be making his debut in the World Rotax Max Challenge Grand Finals commencing in the beachside town of Portimao, Portugal, from Monday, November 6, as 360 competitors representing 60 countries will vie for titles in various age-group categories.
The 11-year-old Ruhaan, who finished third overall in the recently-concluded Easykart series in Italy, has entered in the 125 Micro Max category which has a grid of 36 drivers who have qualified from their respective National Rotax Max championships or international Rotax Max series.
After completing formalities over the weekend, the competitors will have two days of practice sessions on November 6 and 7. The qualifying sessions commence on Wednesday, November 8, leading up to the three rounds of heats (November 9) and pre-finals (November 10) before the finals on Saturday, November 11.
Looking ahead to his maiden participation in the Grand Finals, Ruhaan, who is also supported by Play Factory and Sona Miller, said he would put to good use his experience in the recent Easykart championship in Italy and hoped to deliver a strong result.
"I had a good season in Italy though it was very tough because I switched to a higher and more competitive Easykart 60 category after the first round in the Mini class which I won," Ruhaan said.
"Despite a non-finish in one of the rounds thereafter, I still managed to tie for second place in the championship with my team-mate Patrese Lorenzo. However, since Lorenzo had participated in all the rounds in this category, he was declared second ahead of me although I had won more races.
"It was otherwise a steep learning experience for me and it helped me to improve a lot. The experience helped me finish second in the National championship despite a few problems, including a non-finish in one of the rounds."
The 18th edition of the Grand Finals, which is among the most prestigious championship in the World of karting, has attracted 360 entries from about 60 countries and competing in six age-group categories.
Race equipment like chassis, engines, tyres, fuel, tools, Kart trolleys will be provided to all participating drivers in order to guarantee equal opportunities and fair races.