In what is seen as one of the biggest drug haul by the Bengaluru Police, 13 quintals of marijuana were seized. The city's vigilant police are on a drug-busting spree and the massive crackdown led to the confiscation of 1352 kgs of marijuana. The police also arrested four accused in peddling drugs.
The tip-off led the Seshadripuram Police to nab a peddler identified as Jnanshekar who was selling marijuana in an auto near Om Shakti Temple near VV Giri Colony. The cops seized 2kgs worth marijuana from the peddler and he has arrested on August 30. From the interrogation, the city police unraveled a network of drug ring that smuggled marijuana in various districts of north Karnataka, including Vijayapura, Bidar, and Kalaburgi.
"The Central Division which has succeeded in arresting 4 accused of trafficking 2 kg of marijuana and confiscating 1350.3 kg of marijuana. Praising the team operation, all the police officer and staff involved were given a commendation letter and a cash prize of Rs 2 lakh," Bengaluru City Police Commissioner, Kamal Pant, IPS, said on the drug bust.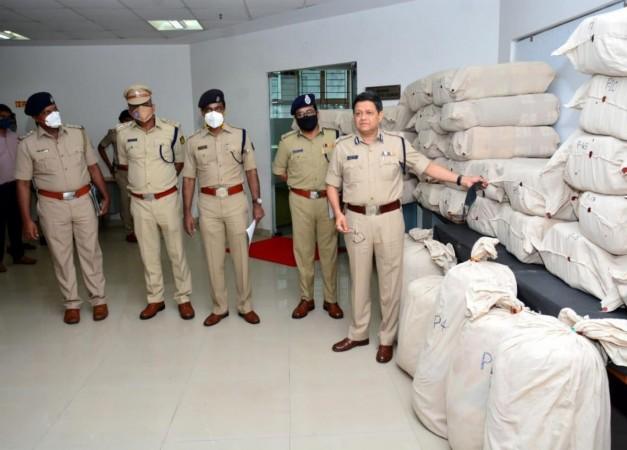 "One of the dealers was so scared to reveal his location to the undercover police team, that he called them to 17 different places before revealing the actual location and product." Deputy Commissioner of Police (Central) Anucheth told IBTimes in a statement.
The drug ring busted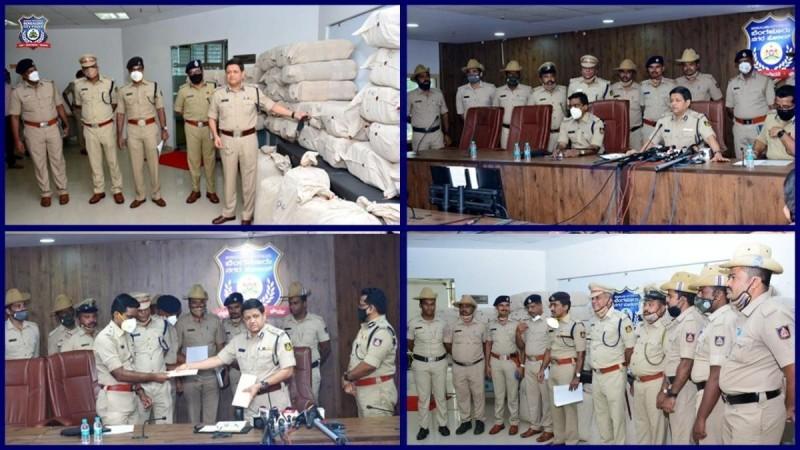 Further interrogation of Jnanshekar revealed a link to 22-year-old Siddunath Lavate, who was arrested on September 6. As the probe continued, the police were led to Lattu Nayak Tanda, a hamlet in Kalaburagi district, where huge amounts of marijuana were stocked. Two men, identified as Naganath and Chandrakanth were arrested while they were transporting the shipment near the NH 50 toll gate. The massive stock of marijuana was well hidden underground and through a secret trapdoor concealed in a sheep farm.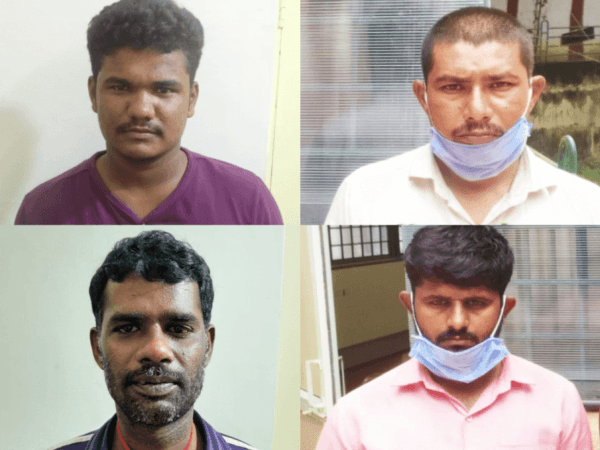 The accused have been booked under 120b (criminal conspiracy) and relevant sections of the Narcotic Drugs and Psychotropic Substances Act 1985 at the Seshadripuram Police Station.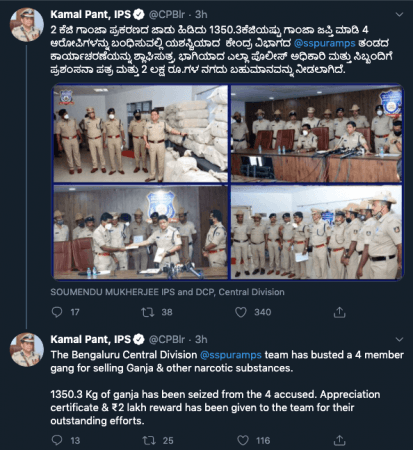 Meanwhile, the Bengaluru Police has been getting a lot of praise for their swift and timely actions in busting the mega drug ring in Karnataka. But Chittoor MLA Priyank Kharge has raised questions on the operation, saying the local police team was not looped in the investigation.
"How can huge consignment of contraband be hidden in plain sight without the knowledge of local intelligence? The fact that Bengaluru Police did not seek the help of local police makes it very evident that local authorities with political blessings are involved," Kharge tweeted.
If @CMofKarnataka @BSBommai are serious on destroying the drug racket, they will need to take a hard look at how this happened in a place like Kalagi in Kalaburagi & the people behind it. Will CM take hard decisions to stop this menace which has political blessings?

— Priyank Kharge / ಪ್ರಿಯಾಂಕ್ ಖರ್ಗೆ (@PriyankKharge) September 10, 2020