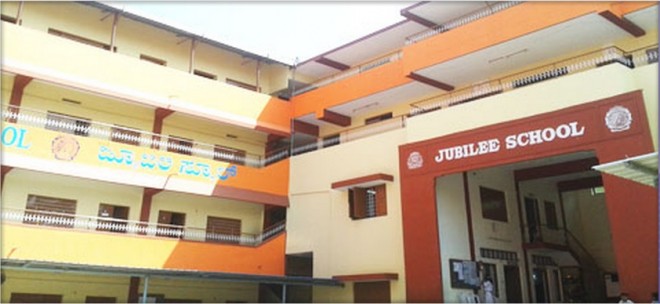 A teacher from Muslim community has alleged that the principal of a Bengaluru-based school asked her to resign for refusing to remove her headscarf while teaching.
Shahina Salman, 28, was appointed as assistant mistress (Social Science) at Jubilee School in Vijinapura, near Whitefield in May this year. She joined her training on 25 May and the same day she put in her resignation.
She alleged that the principal and school management asked her to remove her headscarf while teaching students but when she "refused to bow down to their diktat", they asked her to resign.
"In the middle of the training on May 25, the principal called me to the office and told me that I cannot come to school wearing a headscarf. She told me that all the teachers and students, irrespective of their religion, removed their burqa and headscarf when they entered the school premises," Iamin quoted Salman as saying.
"They told me I could wear it till the staff room, but cannot teach children while wearing it. When I told her that it would hurt my religious sentiments and I was not willing to compromise, she asked me to resign," Salman said.
Salman further claimed that the school denied admission to her daughter, aged three-and-a-half years, after the incident. She said that they had paid the admission fee for her admission, but the school denied refund of the amount.
"We had paid the full fee for my daughter who was supposed to be admitted into lower kindergarden. But after the incident, the management informed me that they had only 42 seats, which were all full, so they could not accommodate my daughter," Salman said.
However, the authorities at Kerala Samajam, which runs the school, refuted the allegations saying it was "untrue". They even said that the resignation allegations were fabricated as they never asked Salman to remove her headscarf when in school.
"As far as her claims about denying admission to her daughter is concerned, it is completely untrue. She and her husband approached me five days after the incident and I assured that I will look into the matter," ex-president of Kerala Samajam Krishnan V said.
"We do respect every religion and their respective dress codes. We have no issues with anyone who wears a headscarf to class, but we do not allow people to wear burqas inside the premises. So we told Shahina clearly that wearing a burqa to class would be against our rules," he added.
Krishnan further said that the school cannot ask for a resignation letter when it hasn't issued an appointment letter in the first place.
"How can we ask her to resign when we had never given her an offer letter only? Moreover, we wanted to give her an opportunity to work here but her command over English was weak... If it is a mistake on the part of the principal, I told them that I will talk to the committee about her reappointment. But instead they have fabricated a different story altogether," he said.
Salman is married to Mohammad and was staying in Kerala before moving to Bengaluru (formerly known as Bangalore). The couple was staying in KR Puram area and had decided to shift to Vijinapura, considering its proximity to the school.