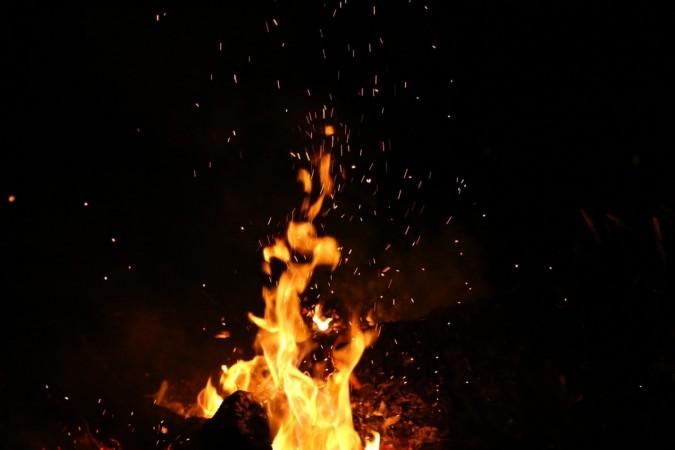 At least five people died after a massive fire broke out at a restaurant-cum-bar in one the busiest areas of Bengaluru in the early hours of Monday.
The fire started at Kailash Bar and Restaurant, which is located on the ground floor of Kumbara Sangha building in the Kalasipalayam area at around 2:30 am, said the police.
The victims, including a woman, were employees of the eatery and were sleeping inside the restaurant when it got engulfed in flames. The fire department, which was alerted by the local people, rushed to the spot and brought the fire under control.
The victims have been identified as 23-year-old Swami, 20-year-old Prasad and 35-year-old Mahesh – who belong to Tumkur, 45-year-old Manjunath from Hassan and a 24-year-old woman named Keerthi, who is a resident of Mandya, the Times of India reported.
"The victims were charred to death in the fire at Kailash Bar & Restaurant in the K.R. Market area between 2.30-3 a.m., while they were asleep on the ground floor of the building," Bengaluru's Deputy Commissioner of Police (West) MN Anucheth told news agency IANS.
"We have registered a negligent case against bar owner (RV Dayashankar)," Anucheth added.
Latest reports have said that the that a short circuit may have caused the blaze. "Though the cause of the fire is unknown and is being investigated, a short circuit appears to have set the blaze," the DCP explained.