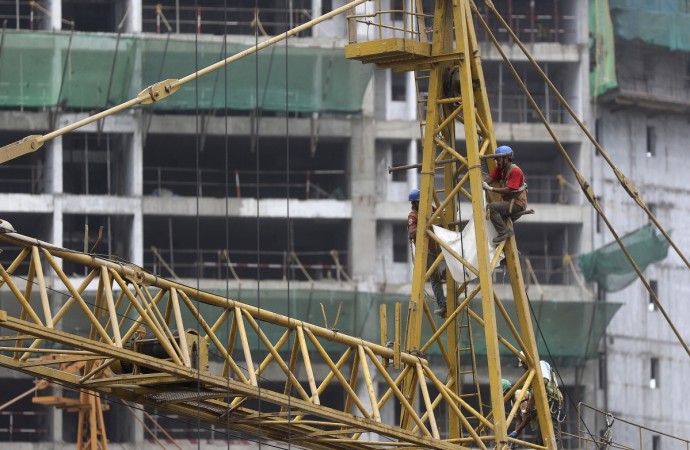 Bengaluru (Bangalore) residents in some places may be staring at demolitions, thanks to their ownership documents turning out to be unauthentic. However, the city was the top city among six metros in terms of new residential properties launched during the June quarter.
Out of the 24,000 new residential units, Bengaluru accounted for about 48 percent, followed by Pune at a distant 21 percent and Mumbai even more remote at 16 percent, according to the quarterly update released by real estate consultancy, Colliers India, on Monday.
Gurugram (Gurgaon) and NOIDA remained weak during the quarter notwithstanding the positive buzz generated by the Real Estate (Regulation and Development) Act, 2016 that "renewed overall market sentiment and induced a positive feeling amongst buyers," according to the consultancy.
Overall, the picture is not so rosy for the sector.
"Developers are offering deep discounts and freebies across cities to lure fence sitters, investors as well as end-users. However, we saw most of the sales happening in ready to move or in projects nearing completions," Colliers India said in its report.
The next few quarters could see an uptick with buying picking up during the festival season. "We anticipate an increase in new launches in coming quarters, as many developers are looking to the festive season to launch their projects. Most markets are extremely price conscious and project pricing should remain a key criterion for the success of a project," the consultancy said.
Bengaluru buoyant
The city saw new launches spike almost 100 percent during the June quarter at 11,500 units in comparison to the first quarter ended March 2016. The launches were predominantly in the city's outskirts.
"A high proportion, 62 percent, of new launches in this quarter was concentrated in the peripheral areas of existing commercial hubs in the city. In terms of location, Devanahalli (26 percent), Budigere Cross (14 percent) and extensions of Kanakpura Road (12 percent) comprised a significant share of total new launches. Mid-end apartment projects in peripheral locations with smaller configurations were most prevalent in this quarter's launches which augurs well with the target end-user segment of information technology workforce across the city," Colliers India said.
However, Bengaluru, often touted as India's "Silicon Valley," has periodically revealed the flip side of rapid, unplanned urbanisation, especially during heavy rains that lead to floods since lakes and stormwater drains have been encroached upon. The hue and cry raised during such times leads to the civic body demolishing such houses, as has been witnessed in the past couple of days in certain parts of the city.
All-India forecast by Colliers India
Demand should stay healthy in the mid-end segment, especially in projects nearing completion.
Developers are likely to hold new launches until the festive season.
Developers set to remain focused on completion and delivery of existing projects to regain buyers' confidence.