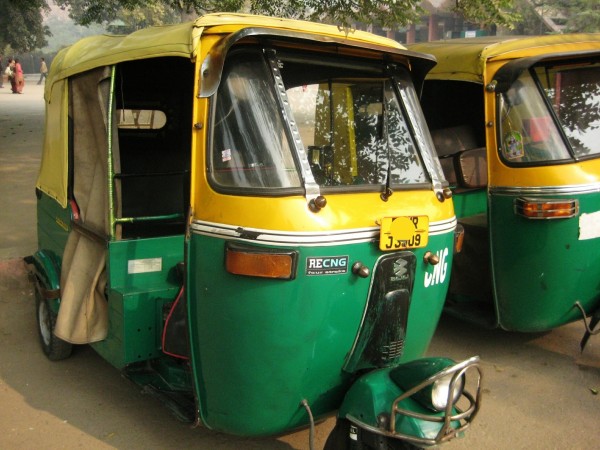 If you women from Bengaluru are often worried about travelling in an auto at night owing to security reasons, your concerns will come to an end in March when the Bruhat Bengaluru Mahanagara Palike (BBMP) introduces pink autorickshaws reserved only for female passengers.
More safety for women?
To add to the safety of women, the autos will also be equipped with CCTV cameras and GPS trackers. The news comes just a few days after a major commercial city in Assam launched autos for the sole purpose of ferrying only females passengers.
The pink autos are a part of a women welfare scheme by the BBMP.
"We plan to distribute 500 pink autos under our welfare schemes. We will provide Rs 80,000 in subsidy for each autorickshaw, and the beneficiary will have to pay the balance. The drivers can be men or women, but if the latter come forward, they will be given preference. We will provide a special training programme for male drivers to behave with woman passengers better," Abdul Rakeeb Zakir, the chairperson of the BBMP standing committee for social justice and welfare, told the Times of India.
The move to get autos reserved for women was announced by Bengaluru Mayor Sampath Raj in November 2017 after the civic body decided to reserve 20 percent of city's parking slots for women.
Though a few women have welcomed this move, they have stressed on the continuous vigilance of the CCTV footage, to ensure that the purpose of employing pink autos is fulfilled.
"Since the autorickshaws will be reserved for women, the number of people wanting to use them will come down by half. This way, I don't have to haggle over the price. However, if the CCTV feed is not being monitored, then there is no point in having it," Amira Raman, a tech professional was quoted as saying as TOI.
Assam's pink autos
Bengaluru is not the first city that is coming up with pink autos meant to serve women.
On January 16, Assam's Bongaigaon had launched 13 pink autos, which will be driven by women and will cater to female passengers. The project which was launched by a local MLA as a part of the National Urban Livelihood Mission (NULM), will not only ensure a livelihood for the drivers but also take care of the safety of the women.