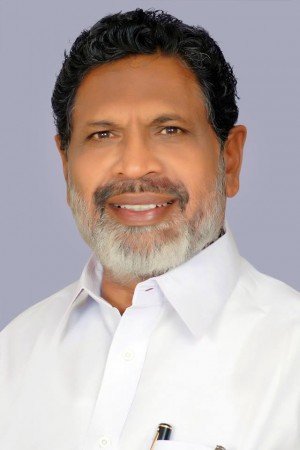 The health of Kerala Speaker G Karthikeyan reportedly improved on Saturday, 28 February.
On Friday, several media reports had stated that his condition was deteriorating. The senior politician has been undergoing liver treatment at a hospital in Bengaluru.
Karthikeyan is still on ventilator support and is positively responding to the treatment, according to Kaumudi.
Home Minister Ramesh Chennithala, Health Minister VS Sivakumar, VM Sudheeran and Deputy speaker N Shakthan have also visited the ailing minister in HCG hospital, Bengaluru.
"Karthikeyan has been in the hospital in Bengaluru for a few days now," said a top Kerala government source, according to IANS.
The veteran Congress leader had gone to the United States in October 2014, where he received medical treatment from Mayo Clinic. He had also undergone ayurvedic treatment in a hospital in Thiruvananthapuram and had consulted doctors in AIIMS, New Delhi and CMC, Vellore.
Karthikeyan, who hails from Thiruvananthapuram, has been in politics from his college days and has become a legislator six times. He was also selected as cabinet minister twice.