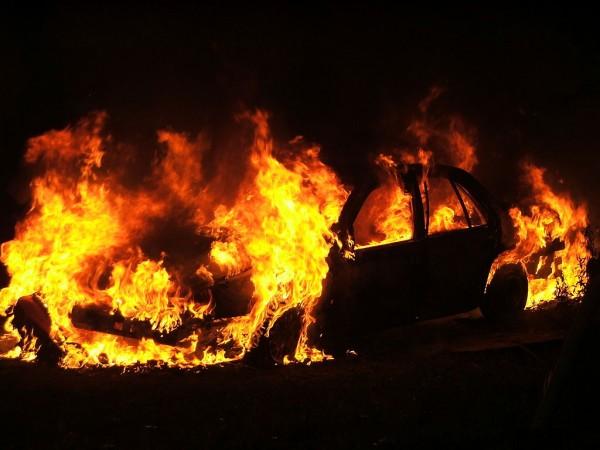 In a horrific incident that took place in Coimbatore, a 38-year-old businessman was burnt alive in his car as he was unable to unfasten his seat belt. The car caught fire near Madukkarai on the outskirts of Coimbatore in the early hours of Sunday.
Italian Sports Car Lamborghini Gallardo Worth Rs 2.5 Crore Catches Fire in Delhi
The deceased who has been identified as Dileep Kumar, was a jeweller from Kolar Gold Fields (KGF). Kumar was travelling from Bengaluru to Kochi with wife Asha, 35, and two children—Yesu, 13 and Ethel, 11, when the Kerala-registered car went up in flames.
His wife and children escaped unhurt before the fire spread.
Unfortunately, Kumar was charred to death in the driver's seat as he could not undo his seat belt. The police have said that Kumar had left for Kochi on Saturday night to visit his elder brother Ashok, a pawnbroker.
The car caught fire near the Marappalam toll plaza at around 2 am. It was only when the passerby informed the fire and rescue service personnel that they rushed to the spot and put out the fire. The rescue officials then removed the charred body from the car. According to the local media, forensic science experts after examining the car said that the car caught fire due to a short circuit.
YS Ravikumar, president of the Bengaluru Jewellers' Association has said that Dileep belonged to a family of jewellers from KGF in Kolar. Kumar also used to deal in used cars.
The Madukkarai police have registered a case and further investigations are being carried on.