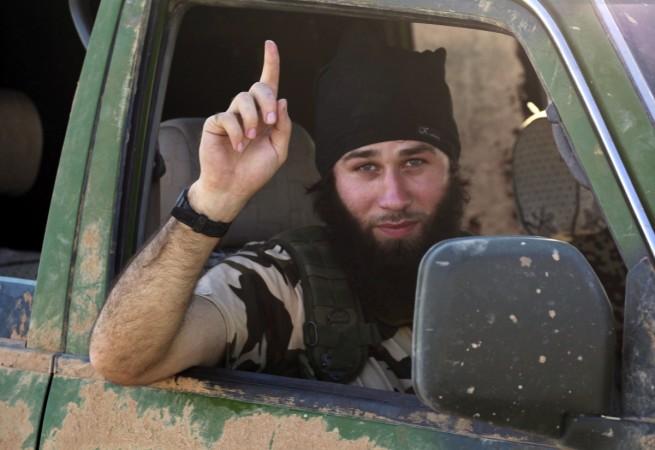 A Bengaluru executive named "Mehdi" is said to be behind the most influential Twitter account of militant group Islamic State (ISIS), which has been recruiting people online for its jihadi war.
The revelation was made by the United Kingdom's Channel 4 on Wednesday night after an investigation.
The person who has been operating the ISIS account was working as an executive with an "Indian conglomerate" in Karnataka's capital, Bengaluru. However, Mehdi's full name has been kept a secret on his request. He reportedly said that his life would be in danger if his true identity was made public.
Mehdi was allegedly handling a twitter account @ShamiWitness, which has until now amassed over 17,000 followers, mostly the jihadists fighting for ISIS in Iraq and Syria. The account was however shut down moments after the news channel contacted Mehdi through the micro-blogging site.
In his conversation with Channel 4 Mehdi said even he wanted to leave India to join IS in Iraq, but he has his family to support as he is the sole bread winner. "If I had a chance to leave everything and join them I might have.. my family needs me here," he told the channel.
Before the account was closed down, Mehdi had posted numerous messages on jihad, influencing people to join ISIS.
"His tweets, written under the name Shami Witness, were seen two million times each month, making him perhaps the most influential Islamic State Twitter account, with over 17,700 followers," the channel reported.
"He spent his mornings, afternoons and evenings sending thousands of tweets of propaganda about the Islamic State militant group, acting as the leading conduit of information between jihadis, supporters, and recruits," it added.
In one of his tweets posted earlier in November, he mentioned that the Islamic State brought peace and zero corruption.
"May allah guide, protect, strengthen and expand the Islamic State ... Islamic State brought peace, autonomy, zero corruption, low crime-rate," he wrote.
After the revelation, the Indian Intelligence are said to have gotten in touch with their British counterparts. They also told Hindustan Times that until now they weren't aware of Mehdi and his twitter account, and now they plan to contact Twitter India to retrieve the details of the account.