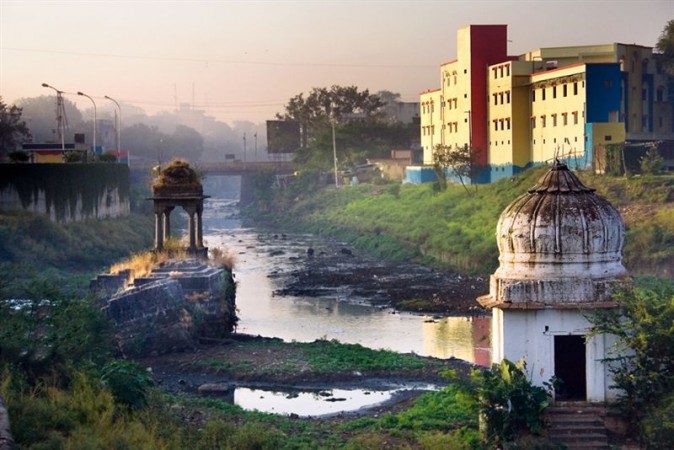 Following Sarakki Lake eviction last month, the demolition drive in Bengaluru has expanded. While several buildings in Banaswadi have been razed, over 3,500 Bangalore Development Authority (BDA) plots face the threat of being wiped out in the coming days.
The urban district administration has launched an operation in the state capital to clear the lake beds that had been encroached for the purpose of setting up housing and commercial establishments. The drive has already led to the demolition of several houses and commercial complexes in South Bengaluru and Banaswadi.
The administration's next target is likely to be 3,500 sites that are either under development or have already been developed by BDA in 14 layouts. BDA commissioner T Sham Bhat admitted to the encroachment of these lands at a meeting called by Upa Lokayukta Justice Subhash B Adi, The Times of India reported.
The authority said ₹10,000 crore-worth development work is going at these 14 sites, of which three may not have violated the laws as the construction began only after court gave a green signal. These three lake beds may not face demolition.
The BDA layouts that face demolition threat include major establishments such as Banashankari Stage III, HAL Stage III, two phases of RMV Stage II, HSR Layout, HSR Sector 3, HBR Stage I, East of NGEF, HRBR Block I, Kormangala ST Bed, BTM Stage VI, Nagarabhavi Stage II's Block 13, Dollars Colony in JP Nagar Phase V, and Banashankari Stage VI's Block 4.
While over 200 buildings, including schools, medical centres and houses, have been demolished in the area surrounding Sarakki Lake, the demolition drive is still in process in Banaswadi.
Some Banaswadi buildings have already been demolished, while others face the threat. The officials are now scrutinising the documents provided by the land or building owners.
"Some private buildings in Banaswadi were found to be illegally constructed on a lake-bed. We will demolish these structures if proper documents are not furnished to us. However a final decision will be taken by state government," officials said, according to PTI.
Amid the chaos, the private owners have accused BDA of "cheating" them while selling the plots some 20 years ago. They further said that the government is trying to protect those who were really responsible of the encroachment on lake beds.
"Bangalore Development Authority officials have threatened us of demolition in next 15 days. What were they doing for 20 long years? Didn't the officials then know we were building on the so-called 'lake-bed'. They could have not allowed us to build then? We did not know it is illegally built on lake-bed," one of the residents said.
"If we are found guilty on setting up buildings on tank bed, then those officials who gave us permission to build are also guilty. Will the government take action against the corrupt officials and politicians - everyone knows. They just want to protect big fish," the person added.